How to Write A Book or Ebook
Reference & Education → Writing & Speaking
Author

Dartanyan Terry

Published

August 23, 2023

Word count

666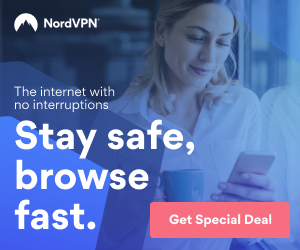 How to Write A Book or Ebook
Reference: How to successfully start your journey to writing a book or ebook publication. Get published in the literary world!
Writing an ebook can be a great way to share your knowledge and expertise with the world. It can also be a profitable venture, if you market and sell your ebook effectively.
If you're thinking about writing an ebook, here are some tips to help you get started:
Choose a topic that you're passionate about. This will make the writing process more enjoyable for you, and it will also show in your writing. Your readers will be able to tell if you're genuinely interested in the topic, and they'll be more likely to stick with your ebook if they can tell that you're passionate about it.
Do your research. Even if you're an expert on the topic you're writing about, it's important to do your research before you start writing. This will help you to ensure that your information is accurate and up-to-date. You can do your research by reading books, articles, and websites on the topic. You can also talk to experts in the field.
Create an outline. Once you've done your research, it's time to create an outline for your ebook. This will help you to organize your thoughts and make sure that your ebook flows well. Your outline doesn't have to be set in stone, but it will give you a general framework to work with.
Write each chapter. Once you have an outline, you can start writing each chapter of your ebook. Be sure to write in a clear and concise style. Use simple language that your readers will understand. And don't forget to add visuals, such as images, charts, and graphs, to break up your text and make your ebook more engaging.
Edit and proofread your ebook. Once you've written each chapter, it's important to edit and proofread your ebook. This will help you to catch any errors in grammar or spelling. You can also ask a friend or colleague to read your ebook and give you feedback.
Design your ebook. Once you're happy with the content of your ebook, it's time to design it. This includes choosing a cover, formatting the text, and adding any other elements, such as a table of contents or an index. You can design your ebook yourself, or you can hire a professional designer to do it for you.
Publish your ebook. Once your ebook is designed, you're ready to publish it. There are a number of different ways to publish an ebook, including Amazon Kindle Direct Publishing, Barnes & Noble Nook Press, and Apple iBooks Author.
If you would like to alternatively 'self-publish' your masterpiece, I might suggest the following platform:
Your book/ebook will be submitted electronically for distribution around the globe to retailers like:
Amazon, Apple Books, Barnes & Noble, Kobo (including Kobo Plus), Tolino, OverDrive, Bibliotheca, Scribd, Baker & Taylor, Hoopla, Vivlio, BorrowBox, Smashwords, Palace Marketplace, --- and more vendors added soon!
(See Resource Box)
Writing an ebook can be a lot of work, but it can also be a very rewarding experience. If you follow these tips, you'll be well on your way to writing a great ebook that your readers will love.
Here are some additional tips for writing an ebook:
Make sure your ebook is well-organized and easy to read.
Use clear and concise language.
Avoid jargon and technical terms unless your target audience is familiar with them.
Use visuals to break up your text and make your ebook more engaging.
Proofread your ebook carefully before you publish it.
Promote your ebook on social media and other online channels.
With a little planning and effort, you can write an ebook that will help you to achieve your goals.
Much success to you, my friend!
#book, #books, #ebook, #ebooks, #e_book, #e_books, #e-book, #e-books, #publish, #selfpublishing #selfpublished #selfpublishedauthor #write, #writing, #draft2digital, #publishing, #read, #reading, #author, #authors, #literary #fiction, #nonfiction, #nonfictionbooks, #global, #globally, #authorlife
If you would like further and more in depth information on how to begin writing your book or ebook, visit the following:
You can visit the following platform to get your journey of self-publishing started:
https://www.draft2digital.com/pskyyy
Instagram: @DartanyanTerry
Article source:
https://articlebiz.com
This article has been viewed 154 times.
Article comments
There are no posted comments.