Ink It Safe: Gorilla Tattoo Shop Safety Essentials and PPE Products
Sports & Recreations → Hobbies
Author

Shailesh Gajjar

Published

May 27, 2021

Word count

965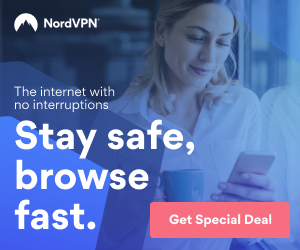 With the majority of people getting their vaccinations in the USA, there is a possibility of returning to pre-pandemic life. All sectors are opening up slowly, and the tattoo industry is no exception. Tattoo artists already focus on the sanitization of their salons as the art of tattoos deals with bodily fluid. However, the pandemic has made us realize one thing: There is no such thing as too many safety measures. It is better to be safe than expose your fellow tattoo professionals and patrons to infections.
Why is Tattoo Shop Safety Supplies So Important for your Business?
Tattoo business is a sector that deals with needles. Safe and sterile surroundings are essential for tattooing. There is no room for mistakes because they can affect your reputation. Hence, personal protective equipment has an impact on the tattoo industry. Remember, experience and talent will not work if you do not have the right tools and protection equipment for your safety.
As an artist, you need to make sure the workstation is clean and free from contaminants. Make sterilization of tattoo equipment and salon surroundings a mandatory part of your routine. Use effective tattoo shop equipment and supplies because there is no shortcut to safety.
Choose the Best Tattoo Salon PPE Products from Gorilla!
Did you know Gorilla is the number one brand for tattoo safety supplies and PPE products? Tattoo professionals choose the brand for its versatile collection and durable product line. Let us look at some of the Gorilla tattoo safety products that should have a place at your tattoo salon:
Gorilla Tattoo Gloves
Wearing gloves is a must during the tattoo process, and all tattoo artists should stock tattoo gloves in bulk. It is of utmost importance to replace and dispose of the gloves repeatedly, especially after each appointment. If you are in the market to buy Gorilla brand tattoo safety gloves, you will find the three common types:
a. Vinyl Gloves
Available in many sizes, Gorilla black vinyl gloves can offer excellent personal protection if you choose the right one that fits you perfectly. The powder-free vinyl gloves are chemical-resistant and non-sterile. They are ideal if you have latex allergies and you require premium-quality gloves for grip and dexterity.
b. Nitrile Gloves
Gorilla nitrile gloves provide a durable grip during tattoo-making or even handling other equipment. The synthetic gloves are available in various sizes in packs of 100. As the gloves are powder-free, they help in reducing allergies. By choosing the black color for gloves, you will ensure that they look clean and ideal for all types of applications. As the Gorilla-brand nitrile gloves are puncture-free and chemical resistant, they are gaining popularity across the world.
c. Latex Gloves
You will find Gorilla black latex gloves in multiple sizes. As they have a full-textured finish and undergo a chlorination process, they provide sufficient grip. Being powder-free, they help reduce allergies related to latex proteins and minimize the chances of contamination. The company sells latex gloves by the box. Each box contains 100 gloves.
Gorilla Bottle Covers
Gorilla black bottle covers avoid leaks, especially when dealing with tattoo ink bottles. The company has designed the shape incredibly well that the bottle covers fit onto any squeeze bottles and prevents cross-contamination. You can also use the bottle covers for traveling. You can find them in two sizes: 6" x 8" and 6" x 10" variants. If you own a tattoo salon, you can buy the bottle covers in bulk.
Gorilla Tattoo Equipment Covers
Tattoo machine clip-cord covers or sleeves have one side open to go over the wire or the cord. By covering the clip cord, you achieve the goal of maintaining a sterile workstation. Gorilla tattoo clip cord sleeves prevent cross-contamination. They are available in 2" x 25" and 2" x 32" sizes. The sleeves are useful when tattooing a larger body area that requires several tattoo machines or different equipment at the same time.
Tattoo machine covers are different than clip cord sleeves. The former is a type of machine cover/bag. Available in two sizes: 4" x 5" and 5" x 5", the Gorilla machine covers have a stunning black color to hide the mess of the tattooing process.
Gorilla Self Adherent Wraps
Gorilla black self-adherent wraps are multi-purpose. These are lightweight compression bandages that stick to themselves and not to any other material or skin. You can use the wraps for dressing the wound like tape. You can apply it over the dressings to keep it in place without any unnecessary pressure on the limbs. It means the wraps are not only useful after a tattoo process, but you can also use them in medical settings, for example, to prevent excessive blood spillage after drawing out blood for tests. Sizes available: 1" x 5 yd and 2" x 5 yd.
Gorilla Barrier Film Sheets
They are ideally used to cover items and protect them from contamination. The Gorilla barrier film sheets reduce the chances of infections during the process of tattooing. Each box contains 1200 perforated sheets with a countertop dispenser box for comfort and convenience. Artists use it to cover power supply knobs, lighting equipment, tattoo chair arms, and various other equipment. You can use it for areas and equipment in the tattoo salon that are hard to clean and sanitize.
Make Tattooing Safe!
While you can take care of most of the contaminants by wiping the countertops and workstations with disinfectants, wrapping them in covers and sleeves guarantees extra protection against microbes. Hence, never skip the essential part of covering your tattoo equipment and salon furniture before every appointment. In addition to face masks and face shields, make use of hand gloves.
Remember that the best workstation is an amalgamation of clean countertops, disposable PPE products, and the general hygiene policy of the salon. When you achieve all the safety measures, get that ink flowing!
Happy Stocking Shopping!
This article has been viewed 1,892 times.
Article comments
There are no posted comments.