Drones – For the Fun!
Sports & Recreations → Hobbies
Author

Dr. Anthony T. Craft

Published

October 17, 2022

Word count

408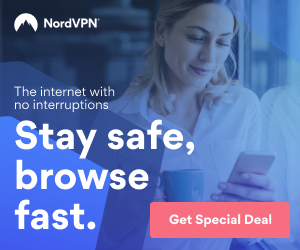 The first question that should be addressed is "What are Drones!"
Drones are so much fun!
They are regarded as aircraft that are never manned by humans but are controlled by humans. In the past years, a drone was identified as an unmanned aerial vehicle.
A Drone is a flying machine with no pilot inside it to operate. It operates on a remote system and can be handled like a specified toy helicopter. The only difference is it can be used to solve serious issues such as sting operations, and calamities in which human beings remain unharmed though the entire operation is done by humans.
The second question is "What are Drones Used For?"
Essentially, a drone is a flying robot that can be remotely controlled or fly autonomously through software-controlled flight plans in their embedded systems, working in conjunction with onboard sensors and GPS.
Its flight is usually controlled in two ways; either autonomously by computers in the vehicle (autopilot) or under the remote control of a pilot on the ground.
The Drone has many, many uses to include taking aerial photos, real estate house searching, spraying pesticides, search and rescue missions, professional photography and videos, surveying land and so much more!
Drones have been recognized unanimously as an ultimate wonderful discovery.
Drones have been seen as essential for industrial uses alone, and they have been used professionally as a time saver, along with being credited for monetary savings.
The use of Drones is forever becoming more popular, and the use of drones by the military only is a thing of the past.
Drones are very easy to find and obtain as they are used exceedingly in the commercial profession.
Numerous corporations have integrated the use of drones into their system, and many have found that the use of drones is an exciting hobby for its owners.
This has led to advancements in drone technology that were deemed unthinkable just a decade ago.
There is an incredible increased use of Drones that will continue to grow faster.
Its capabilities are uncountable, and the best part is, it is easily handled.
If any part gets damaged the repairing also does not cost hundreds of dollars, and nor do drones have to take to a service station break.
Drones have the capability to be manually repaired at home by any person by following the instructions on the world wide web.
FOR MORE INFORMATION, LOG ON TO: dronesforme.siterubix.com
Retired Unites States Army serving 28 years

Retired Law Enforcement serving 25 years

Ph.D. in Philosophy with a Specification in General Psychology
Article source:
https://articlebiz.com
This article has been viewed 486 times.
Article comments
There are no posted comments.