E-foiling; the ability to fly while staying grounded.
Sports & Recreations → Hobbies
Author

Dmitri Oster

Published

April 14, 2023

Word count

328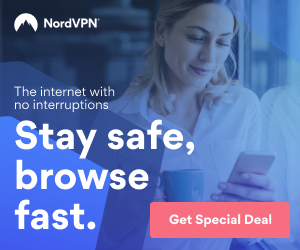 There is no denying the fact that e-foilers (and foilers in general) have a need to fly, and soar above the waters. The experience of being weightless is like no other, and a sensation that very often leads to an impulse to keep re-experiencing the total bliss of riding on a foil. This is the closest we humans have been able to come to feeling like a bird-species soaring at high speeds above the waters, and often at high speeds.
The novelty of these sensations and body-mastery that comes with it often brings a need to keep seeking out that same sense of stoke and personal power – almost like an addiction, what many indeed call an addiction to foiling. But this is a natural high, an oceanic sense of oneness with nature and the elements.
Yes – I love to fly on the foil, and I suspect that almost everybody else does as well.
But let's not forget…. in order to fly, you need to know how to stay grounded as well. Grounded on the terra firma of the foil board. Grounded on your own feet, which support your ankles, which hold your calves and legs firmly in position. To get up on a foil board without a sense of grounding will almost always lead to back-stalling at best, and in most cases total loss of control resulting in a collision of force and water.
Staying grounded means trusting in your abilities to withstand the chop and remain balanced – remain quick-footed and centered. Sometimes you have to move if you want to stay centered. Tranquil alignment will sometimes require you to make quick, yet subtle, adjustments of your body's power zones. That is the beauty of learning to fly, while staying grounded in your own bodily mass and senses.
Together – flight and stability, process and settlement – will allow you to soar to experiences only dreamt of before. This dance of seeming opposites is the dynamism of foiling.
I am an avid watersports enthusiast, outdoors man, and practicing psychotherapist. The intention of these articles is to bring to its readers an appreciation on the intersection of action sports (in particular, water sports) and good mental health. Please feel free to join me on this journey, and partake in its benefits.
1-800-311-6125, or just email me at
info@stokedsuccess.com, for more information about how I can get you stoked for your own success – on and off the water.
www.stokedsuccess.com
Article source:
https://articlebiz.com
This article has been viewed 334 times.
Rate article
This article has a 5 rating with 1 vote.
Article comments
There are no posted comments.