The Most Undervalued Sports Card on Earth
Sports & Recreations → Hobbies
Author

John Reimold

Published

August 4, 2023

Word count

1,075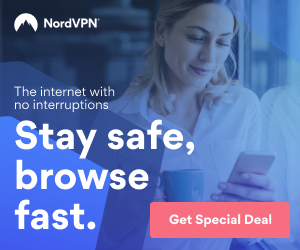 "Holy Grail" sports cards are deemed to be such because of their scarcity combined with the greatness of the athletes. The 1952 Topps Mickey Mantle is an example of this. In 1960 Sy Berger, Topps' head card honcho, dumped hundreds of unsold cases of cards (including the 1952 Mantle) into the Atlantic Ocean (decreasing supply significantly) because they were occupying too much space his Brooklyn warehouse for too long. Today, owning a 1952 Topps Mickey Mantle card in reasonable condition ("ALT" vales a PSA 4 at $130,000) could buy someone a new Tesla Model S ($109,000) and have over $20,000 left to put in your pocket. A PSA 8 ($1.25 MILLION DOLLARS) could buy a small mansion. How could something this valuable slip through the cracks and be dumped into the Atlantic? I'll give you a modern-day example. The most popular athlete of all-time (with all due respect to Muhammad Ali) is Michael Jordan. The greatest athlete of all-time (I will happily debate anybody on this) is Michael Jordan. Across all grading companies, there are merely 1355 graded Star #101 MJ Rookie Cards. To put that in perspective, there are 890 "GEM MINT" (PSA 10, BGS 9.5, SGC 10, CGC 10) 1986-87 Fleer #57Jordan Rookies (between PSA, BGS, SGC, and CGC). This total does not include any "Gem Mint" cards from the roughly 3.2 million cards graded by BGS (Beckett) that are not included in their population report. Being that this has long been considered a "grail" card, it's safe to assume that many of the best copies of said card were graded before the population report was active. To be extremely conservative though, let's assume that since 20% of the graded cards are not included in the BGS pop report that 20% of the MJ 1986-87 Fleers are not counted. We will add 135 to the 537, putting their "Gem Mint" total at 672. PSA is at 318, and SGC at 29 (CGC new to the game and has yet to grade one) puts the estimated number at 1,119 "Gem Mint" 1986-87 Fleer #57 Michael Jordan cards. This is a WHOPPING 83% of the TOTAL graded 1984-85 Star #101 Michael Jordan Cards. There are LESS THAN HALF as many graded Michael Jordan "Star" #101 cards as there are 1952 TOPPS MICKEY MANTLE'S (2,723)!
PSA refused to grade these cards for years, claiming that they were too many counterfeits. There are far more counterfeit 1986-87 Fleers. The explanation doesn't hold weight anymore and they've recently started grading them. Why now? In my experience the "Occam's Razor" principle (the simple explanation is usually right) has almost always proven true. "Star" Cards are and always have been easy to authenticate for graders. Those pushing the 1986-87 Fleer card as Jordan's rookie had a vested financial interest in doing so; whether it be the card owners, producers (Fleer), the graders (PSA), the card consigners (Think a CEO's responsibility to shareholders) etc. To put it bluntly; In 1993 (roughly when PSA stopped grading "Star" cards) the NBA MVP voting was as follows: 1) Charles Barkley 2) Hakeem Olajuwon 3) Michael Jordan 4) Dominique Wilkins 5) Patrick Ewing (all drafted between 83-85) Do you see where I'm going with this? PSA is a business. Consignment Services are businesses. With the Ultra-Low Print Runs (estimated between 3,000-5,000 each) of the "Star" cards, and the "junk wax" print run (estimated at 250,000) of 1986-87 Fleer Cards, is there more or less money to be made if the "Star" rookie cards of most of the top players in the NBA were discredited and the massively produced 1986-87 Fleer set containing the MJ, Hakeem, Barkley, etc. was deemed the players' "rookie cards"? ALL FIVE of top 1993 MVP candidates first licensed NBA cards were produced by Star.
Why are there so few "Star" cards? A little research will provide a simple answer. The NBA was running on fumes in the late 70s and early 1980s. The NBA Finals were shown on tape delay for crying out loud! Topps relinquished their rights to produce basketball cards after the 1981-82 season. Between then and the 1986-87 season, the NBA exploded in popularity thanks to Larry Bird and Magic Johnson. Michael Jordan's arrival in 1984 took the NBA's popularity to another level. "Fleer" saw an opportunity and pounced. Between 1982-83 (after Topps lost NBA card license) and 1985-86, the ONLY company licensed to print NBA cards was "Star". Michael Jordan, Hakeem Olajuwon, Charles Barkley, Isiah Thomas, Karl Malone, John Stockton, Clyde Drexler, Patrick Ewing, Dominique Wilkins, James Worthy, Chris Mullin, etc. had their first licensed NBA cards produced during this time period. Follow the money. Michael Jordan was a rookie in 1984-85 (NOT 1986-87). There was ONE company (Star) that had the rights to produce licensed NBA cards at that time, and they did. You want to call something an "extended" rookie card? How about one that was printed in Jordan's 3RD YEAR being "extended" the point of calling it a "Rookie Card"? After the card grading pandemic boom, you can safely assume that most of the 1986-87 Fleer well had dried up and that an overwhelming majority of the best 1986-87 Fleer cards had been graded. THIS is when PSA decided to legitimize and grade Star Cards? It makes too much sense.
Michael Jordan's "real" rookie card is 1984-85 Star #101 and it is extremely scarce. That means if demand increases even slightly, the value will increase exponentially. If 1400 collectors decide they want ONE (regardless of grade), there's not enough authenticated ones in existence to go around. To all those who believe 1986-87 Fleer #59 is Michael Jordan's rookie card, let me be the one that tells you "The Emperor Has No Clothes". It's only a matter of time until the hobby realizes it. The value of the 1984-85 "Star" #101 (and all other Star cards) has been artificially and purposely suppressed. It is a VERY tough grade due to centering issues. Jordan has two other cards in that set, #195 and #288 that should be considered if #101 is out of your price range (a PSA 5 is around $10k according to "ALT"). A PSA 6 of #195 featuring Jordan in his 1984 Olympic Jersey can be had for $2,000. I'd buy #288 as well far before I'd purchase a 1986-87 Fleer copy. "THE" Rookie Card of the greatest athlete of all-time is the 1984-85 Star Michael Jordan #101. All "Holy Grail" cards slipped through the cracks for one reason or another until people realized what was right in front of their eyes. The cat is out of the bag for this card, but it hasn't run too far (yet). Michael Jordan's true rookie card is WOEFULLY undervalued, and now you know why. Act accordingly and thank me later.
I'm a former professional basketball player. I love to write about subjects that I'm passionate and educated about.
Article source:
https://articlebiz.com
This article has been viewed 232 times.
Rate article
This article has a 5 rating with 1 vote.
Article comments
There are no posted comments.