Different Paths of Sailing
Sports & Recreations → Hobbies
Author

Mallory Buechler

Published

January 4, 2023

Word count

627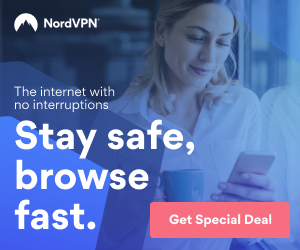 Sailing is one of the best sports to get exercise and enjoy the outdoors. There are no age limits, so you can start from young to old. Many people do not consider sailing a sport, but after the first time, they change their minds. If you are a working professional, it can be a great way to network. You don't have to start at a young age or when you cannot afford a boat. Many colleges have an opportunity for you to get the chance to experience sailing on the water. For children, most yacht clubs and sailing centers hold summer camps to introduce kids to the sport. The governing body of US Sailing is helping set up programs all over the country.
Youth Sailing
The majority of youth sailing takes place in dinghies. Kids between the ages of 7 and 15 compete in the Optimist fleet. It is a six-foot bathtub-looking boat that is sailed by one child. It is the largest fleet in the world, with events hosting up to 1,600 sailors. Once they age out or get too large for the optimist, they will typically compete in the club 420 or laser fleet. There is a growth in more technical boats like the 29er or the Nacra 15. These boats are juvenile boats to some of the Olympic classes, the 49er or the Nacra 17. There is even a high school association that competes across the country called the In
College Sailing
In collegiate sailing, the organization that runs is the US Inter-Collegiate Sailing Association (ICSA). There are multiple different types of competition: team racing, fleet racing, match, singlehanded, Women's division, and match racing. The leading boats that are competed in are the FJs and collegiate 420. Team racing is when two teams are made up of three same type of boat and use a different set of rules to help their team have better results. Singlehanded championships are when it is a fleet race with single-person dinghy. Men compete in the Full Rig Laser while women compete in the Laser Radial.
Currently, there are over 35 schools that are fully funded varsity teams with 165 club teams. ICSA is made up of 7 conferences based on where the school is located. For example, South Atlantic Intercollegiate Sailing Association (SAISA) is the region of North Carolina, South Carolina, Georgia, Tennessee, North Alabama, and Florida. In addition, many schools have learn to sail classes for college credit, like the College of Charleston.
Olympic and Professional Sailing
The professional levels of sailing can include the Olympics, America's Cup, Sail GP, and series like world championships. America's Cup is the oldest trophy in the world and is held every four years, like the Olympics. The best sailors in the world compete in this match race. Match racing is competing with only 2 boats in the race. They compete in a tournament for results and then finish with a bracket.
Recreational Sailing
Most yacht clubs will host regattas throughout the year for various fleets. In the summertime, you will see a weekday race in the evening for a short race. There are local community sailing centers where you don't have to join a yacht club. Clearwater Community Sailing Center is a city organization available for the opening. Many boats are just looking for consistent and enthusiastic crew.
One time it was told that sailing is comparable to life. You have an original plan in the racecourse, but you must adjust to waves or wind shifts throughout the race. Just like life, sometimes you will have to change your life plan due to circumstances out of your control. If you are not interested in the racing lifestyle but enjoy sailing, then "cruising" is for you. Check out your local communities and hop in a boat!
This article has been viewed 353 times.
Article comments
There are no posted comments.