Why Dog Owners Should Invest In A Treat Pouch
Author

Lim Jia Le

Published

June 21, 2021

Word count

727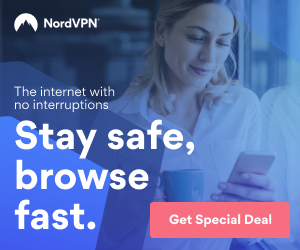 Many first-time dog owners do not realize the importance of having a treat pouch.
Regardless of whether you are training your dog or not (which you likely will), you should invest in a good treat pouch.
Having a treat pouch will allow you to bring all dog-related necessities with you when you head outdoors.
Most treat pouches have also been designed to make space for your everyday items!
Here, I will share the 3 benefits of having a treat pouch:
Good for outdoors training
When you are training your dog indoors, you can use a bowl to hold the treats. However, if you bring your dog outside, it is terribly inconvenient to bring along a bowl or a packet of treats that you have to constantly hold onto.
A treat pouch will come in handy in this scenario. You can put the treats in the treat pouch, and when you give a command, you can quickly reach for the treats to reward your dog.
Some owners may argue that their trainings are done indoors, so purchasing a treat pouch is a waste of money.
That could not be further away from the truth!
You can plan to have most of the training is likely to be done indoors, but you are also likely to also have a few impromptu training sessions outdoors.
For example, if you want your dog to sit down next to you beside the bench, you are going to give it the command 'sit'. After it sits down, if you have a treat pouch (containing treats) with you, you can reward it for obeying the command, making it more likely for your dog to obey you the next time you give the command.
However, if you do not have treats with you, you are unable to provide the reward for your dog. With a lack of positive reinforcement (treats), your dog will be less likely to obey you, especially in public spaces.
The reason being, if you only reward your dog when it is indoors, it may contextualize the commands as only applicable in the indoor setting. Your dog will also have no motivation to obey your commands if it knows that it will definitely will not get a reward for obeying.
Can be used to contain non-treat stuff like toys
A treat pouch used to be what was named: a bag to hold treats.
However, most treat pouches have evolved from only containing treats to including a whole array of stuff.
Most treat pouches are big enough for you to put dog toys (like balls and tug-of-war ropes) in it. They also include rings that you can hook things like a collapsible bowl to use when you are outside.
Majority come with poop bag dispensers so that you do not have to hold a roll on your hand. A handful of them include poop bag holders just in case there are no bins nearby.
Some treat pouches include additional pockets to put your daily necessities, such as your wallet, mobile phone, keys, and cash. A few even have a slot for your water bottle to ensure that you stay hydrated as you walk your dog!
In summary, treat pouches now can hold much more than just treats. They can hold your everyday items, dog toys, and even water bottles, allowing you much more convenience than before!
Which brings me to my next point……
Saves you the need of bringing additional bags
In the past, when treat bags are only used to hold treats, you will have to make space if you want to bring other items.
For example, if you want to bring a water bottle, you will have to either hold it on your hand (terribly inconvenient) or put it in a sling bag.
Poop bag dispensers are stand-alone objects that has to be carried on the hand or attached to the leash.
If you bring along wallets, keys, and other necessities, you will either have to bring a small bag or stuff everything in your pockets and hope they do not fall out.
Treat pouches now can make your life much easier by holding everything you may need for an outdoor trip in them.
This will make outings with your dogs much more convenient than packing things in different bags and having a hard time digging them out when you need them.
Jia Le has owned dogs for over 15 years. She hopes to share her experiences with fellow dog owners on Simply Family Dog so that family dogs can get the best care they deserve. To help owners find a suitable treat pouch for themselves, she has compiled a list of recommended treat pouches for owners to refer to.
Article source:
https://articlebiz.com
This article has been viewed 1,979 times.
Rate article
This article has a 1 rating with 1 vote.
Article comments
There are no posted comments.