The Essential Guide To Managing Stress At Work
Author

Emmanuel Orta

Published

June 18, 2021

Word count

510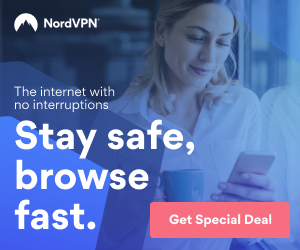 The Essential Guide To Managing Stress At Work
While it's only average for people to experience workspace stress, exposure to constant excessive stress levels can cause adverse effects on your productivity and your emotional and physical well-being. Even worse, how you'll react to it can mean the difference between success in your office or experiencing failures.
Remember that you can't control everything around you, especially when it comes to your workplace environment. But it also doesn't mean that you're powerless when facing a challenging situation. Here are a couple of ways to help you manage workspace stress and gain control over the situation.
Effective ways to manage workspace stress
Get familiarized with the most common warning signs
Whenever a person feels overwhelmed at work, they often lose their confidence in everything that they do. Thus, leaving them feeling irritable or even socially withdrawn. When this happens, they become less productive in their work, making their employment less rewarding.
That's why it's crucial to let yourself be aware of the primary signs and conditions of work stress before it gets any worse. Aside from affecting your job performance, constant exposure to chronic stress can lead to various physiological and emotional health issues.
A few of its symptoms include anxiety, fatigue, social withdrawal, loss of libido. A few of the common causes of workplace stress are excessive overtime and the pressure to perform even without any increase in job satisfaction.
Take care of yourself
When stress starts to affect your job performance, your personal life, and your health, then it's about time to start taking the necessary steps to address it. You can begin by observing your physiological and emotional well-being. If you'd notice it, you become more resilient to stress when you satisfy your needs. So, the better you feel about yourself, the stronger you are when managing work stress.
Now, you don't need to make some drastic changes to your lifestyle to meet your needs. You can do various steps to lift your mind, no matter how simple it may be. Also, remember to change things at your pace. As long as you make a more conscious effort in making positive lifestyle choices, the better you'll become at handling your work stress.
Learn how to prioritize and organize
Another way to help you regain control over your life is by learning how to use effective time management in everything you do, especially in the office. Doing allows you to feel that you're always in control of the situation, no matter how stressful it can be. Even more, your newfound ability can help you build better relationships at work, too.
To help you build your time management skill, you must start learning how to create a schedule. To do this, you need to analyze your tasks and daily routines. Then, try to find a way to balance your work and social life. Also, never over-commit yourself by trying to schedule everything within the day. It's also essential to plan your breaks so that you'll have enough time to take a rest.
This article has been viewed 1,178 times.
Rate article
This article has a 5 rating with 1 vote.
Article comments
There are no posted comments.