The Power of Gratitude
Self-Improvement → Spirituality
Author

Atik Ahmed Mahim

Published

July 23, 2021

Word count

451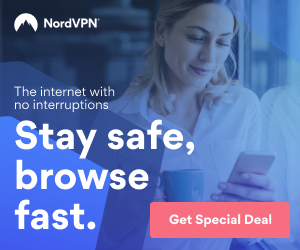 ''I would maintain that thanks are the highest form of thought and that gratitude is happiness doubled by wonder.'' - G.K. Chesterton
'' Enjoy the little things, for one day you may look back and realize they were the big things'' - Robert Brault
Gratitude is a very important tool for being happy in materialistic life and spiritual life. The bulk of the people think that it is a very complicated task, especially for teenagers. But the main reason for not doing this great job does not know the importance of Thankfulness as well as have not depth knowledge about it. So I thought it would be a good time to share a handful of my favorite tips for making thankfulness or gratitude a daily part of life. Being thankful for what you have is one of the simplest and easiest ways to lift your mood. To give your inspiration a jolt and to live a happier life. No matter who you are or where you live in the world.
A simple first step to being more thankful is to pause during your day and ask yourself these two questions:
1.What are three things I can be thankful for in my life today?
2.Who are three people I can be thankful to have in my life and why?
If you do not come up with three people and three things each day then that is OK. One thing or person is great as well. But if you can, try to not repeat yourself too often. Instead, think of more people and things to be grateful for day by day, expand your thankful view of your world.
Do not stop at just coming up with people for whom you are grateful to have in your life. Take a few seconds to tell them about it. This will make their lives happier and as their faces light up with a smile you will feel happier too. Now, that gratitude could just be a concise sentence. But it can have a big impact on someone's day, week, or even life. So be sure to make a small effort to express it.
To make gratitude into your own habit that sticks find a regular time for it in your day. For example, you can start your day in a good way by finding three things to be grateful for about yourself over breakfast or you can take a few minutes in the evening, just before going to the bed, to use a journal to write down three things you are grateful for about your day.
Try a tiny time commitment like one of these and see what impact it has on your life.
Hello, everyone.
I hope you are well by the grace of Allah. This is Maheem. I am an article writer. It is my first post about spirituality on this website. If the readers like to read my article then I will post the article regularly.
Wish you all the very best and thank you so much for reading it.
Article source:
https://articlebiz.com
This article has been viewed 479 times.
Article comments
There are no posted comments.