How to find a quality CBD product In 2022 ?
Health & Fitness → Cancer / Illness
Author

Kavin Peterson

Published

December 8, 2021

Word count

644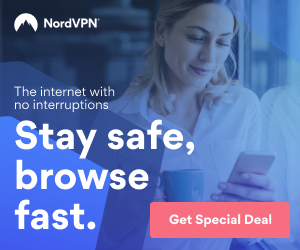 Although CBD products are readily available almost everywhere these days, it's important to keep in mind these products are not all created equal.
The FDA hasn't approved any over-the-counter CBD products yet, so it's very important to look carefully at what you're buying and where you're purchasing from before you add to cart.
Start by only shopping from reputable brands that are transparent about where they grow their hemp and how they make their products. This means combing through company websites, not purchasing through online marketplaces.
Also, stay away from Amazon. Amazon doesn't allow the sales of CBD products through its site, so any products you find listed there are likely fake.
It's also a good idea to see if the CBD brand you're considering has any pending lawsuits or has received warning letters from the FDA. This can help you figure out whether the brand has a solid reputation.
Next, carefully look at the ingredients. Check for anything you may be allergic to. You can also see which products come with beneficial added ingredients.
Finally, it's crucial to see the testing your product has undergone. The safest CBD products come with up-to-date, comprehensive COAs from a reputable third-party lab.
The COA will show you how much CBD and THC the product contains. Plus, it'll also verify whether the product has been tested for contaminants, like mold, pesticides, and heavy metals.
How to use CBD
As you can see from our list, CBD products come in many forms. Depending on the form, the dosing and other instructions will vary.
Topicals, like balms, creams, and lotions, come in varying strengths. These are generally intended to be applied as you would a normal moisturizer — by massaging it gently into the area you're treating, slowly adding more, as needed.
CBD oils and tinctures are relatively easy to use too, although they can be a bit messy to measure, especially if you're on the go. They can be added to food or drinks, or you can place them under your tongue (many come with a dropper for measuring) and hold them there for up to 1 minute before swallowing.
CBD gummies, pills, and capsules, on the other hand, are easier to dose, store, and use while traveling. You take these as you would any non-CBD gummy or pill.
Finding the right dosage for you generally depends on factors, like your body weight, the concentration of the CBD you're taking, your experience with CBD, and the condition you're treating.
If you're just starting out with CBD, it's a good idea to begin with the lowest possible dose and see how your body responds. From here, you can up the dosage if you feel it's necessary.
CBD safety and side effects
The World Health OrganizationTrusted Source reported that CBD is largely thought to be safe. However, some people may experience side effects, including:
fatigue
diarrhea
changes in appetite
changes in weight
It's best to talk with your doctor before trying CBD, especially if you're taking any medications. CBD may interact with some medications.
Topical CBD products are unlikely to cause any of the side effects mentioned above, but it's important to check the ingredients first to make sure you don't have any allergies to them.
Performing a patch test is a safe way to make sure you don't have any allergic reactions before applying the product to larger parts of your skin.
Performing a patch test is simple. Just place a small amount of the topical product on the inside of your wrist. Wait 24 hours to see how your skin reacts. If you notice any signs of irritation, such as redness or itchiness, stop using the product.
Remember to keep topicals away from broken skin.
https://www.figibrands.com/
Figi Brands is the brainchild of two ordinary guys who over the years have amassed a various collection of nagging aches and pains earned while playing youth sports, adult softball, sitting in middle seats of commercial aircraft, raising a family and many more activities which are too numerous to mention. One night as we were telling 'old war' stories we related how we were not the only two people who experience various aches and pains on a daily basis.
https://www.linkedin.com/company/figibrands
Article source:
https://articlebiz.com
This article has been viewed 1,105 times.
Rate article
This article has a 1 rating with 1 vote.
Article comments
There are no posted comments.