Could You Be At Risk for Oral Cancer?
Health & Fitness → Cancer / Illness
Author

Dr. Malcolm Murray

Published

December 9, 2021

Word count

502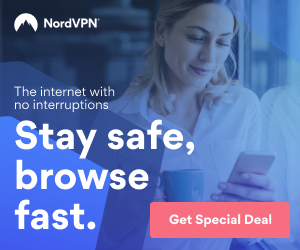 Did you know that more than 54,000 cases of oral cancer are diagnosed each year? While this statistic from the American Cancer Society is staggering, it's important to know that deaths have decreased over the years thanks to early detection and proper prevention. With this in mind, keep reading to learn the risk factors, how to lower your probability, and why your six-month dental checkups are so important.
5 Risk Factors of Oral Cancer
Extensive research is still underway on the facets of oral cancer. With that being said, current findings have pointed to the following risk factors:
• Excessive alcohol use
• Tobacco use, including cigarettes, e-cigs, and chewing tobacco
• A weakened immune system
• Prolonged sun exposure
• HPV (human papillomavirus)
If you are at risk and begin exhibiting any of the common symptoms, including loose teeth, reddish patches on the inside of your mouth, an oral wound that won't heal, ear pain, or difficulty swallowing, then get in touch with your primary care physician right away.
5 Must-Know Prevention Tactics
It's true: oral cancer isn't entirely preventable. There are, however, certain things you can do to lower your risk. Here are a few:
• Wear SPF daily (on your lips, too!)
• Quit unhealthy habits, like smoking and drinking alcohol in excess
• Implement a solid at-home oral hygiene routine
• Eat a healthy, well-balanced diet
• Visit your dentist every six months for a dental checkup and cleaning
Why Your Six-Month Checkups Matter
After reading through the risk factors, some of the above prevention tactics may seem obvious. There is one, however, that stands out among the rest: visiting your dentist every six months. After all, what do your routine dental checkups and cleanings have to do with oral cancer? In short, during the examination portion of these visits, your dental team looks for common symptoms that may have otherwise flown under the radar, like white or reddish patches or a growth or lump in your mouth (the process is so quick, you probably don't even notice). As a result, they play a crucial role in the early detection of oral cancer, which can quite literally be lifesaving. So, if preserving your healthy teeth and gums wasn't enough, now you have another reason to prioritize your six-month dental checkups and cleanings!
With more than 54,000 new cases of oral cancer in 2021 alone, there is no denying its prevalence. While it's not entirely preventable, knowing the symptoms, risk factors, and, most importantly, prevention best practices can lower your risk considerably. The best place to start? By scheduling your next dental checkup and cleaning!
About the Practice
At MJM Family & Cosmetic Dentistry, your smile will be maintained, restored, and enhanced by two exceptional dentists, Dr. Murray and Dr. Ghumrawi. Together, they use their education, talent, and passion for dentistry to help each and every patient, starting with thorough checkups and cleanings. If you're interested in learning more about oral cancer or are simply overdue for your six-month visit, don't hesitate to get in touch!
This article has been viewed 1,208 times.
Article comments
There are no posted comments.