Tie Up Your Financial Loose Ends! The Importance of Managing High-Interest Loans
Author

Jim Downes

Published

March 3, 2022

Word count

466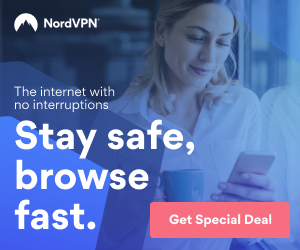 Are high-interest loans leaving you on a never-ending spiral?
Strategic business growth begins with well-managed financials, and managing your loans is no exception. While paying off loans can be a source of great stress for many business owners, tying up your financial loose ends can mean the difference between endlessly owing money to your lenders, and elevating your company to the next level.
The question is this: are your accounting systems and processes up to standard? If not, chances are you are paying much more on loans than you should be.
Our team at Blueprint CFO can help! Here is one example.
When the Blueprint CFO began working with a local building supplies contractor client, the firm had three outstanding loans: Loan #1 (40% APR), Loan #2 (55% APR), and Loan #3 (25% APR). Because the firm had to make weekly payments on these loans, they had continued cash flow issues. The company also found themselves in a Catch-22, stuck in a never-ending cycle of acquiring loans — with even higher rates — to pay off the previous loans. There seemed to be no end in sight.
In auditing our client's financials, the Blueprint CFO team found that the company's books weren't properly prepared, which led them to experience a number of issues, including their loan-related predicament. While the company utilized Quickbooks Desktop to issue invoices and bills, the firm did not have a cohesive record of its expenses, assets, equipment rentals, etc. Moreover, their bank accounts had not been reconciled for three years.
The Blueprint CFO team responded to this in a number of ways.
First, we improved automation and created an up-to-date view of relevant data by transferring the company's numbers from Quickbooks Desktop to Quickbooks Online. This allowed our client to have a clearer view of their records so we could work towards a new financial strategy — one that would truly lead to growth and profitability.
We then built high-integrity financial statements and records, which increased bank confidence in the company. This led to acquiring a loan from a Regional Bank with a LIBOR rate of + 2%, interest-free for the first year.
As a result, the company could pay off all outstanding loans, saving them $150,000 in 2021 interest expenses. With their new financials, our client also now qualifies to apply for their PPP loan payoff as well as the new California Grant.
All in all, our rockstar accounting team at Blueprint CFO was able to rebuild the client's books and reconcile their bank and credit card accounts, resulting in hundreds of thousands of dollars worth of savings. We can help you do the same! With our signature Profitability Roadmap formula, our all-star team of accountants at Blueprint CFO can help you make sure you have the systems and processes in place to set your business up for success.
Jim Downes is a Fractional Chief Financial Officer and the Founder of Blueprint CFO, a data-driven accounting & CFO services firm based in Orange County, California. A forward-looking strategist, Jim and his team provide a competitive advantage over typical CFOs. Leveraging data, they go beyond the numbers to make their clients ever more profitable.
Article source:
https://articlebiz.com
This article has been viewed 1,585 times.
Rate article
This article has a 5 rating with 1 vote.
Article comments
There are no posted comments.