Business Line of Credit: A Lifeline of Your Financial Needs!
Author

Ray Ethell

Published

January 14, 2023

Word count

504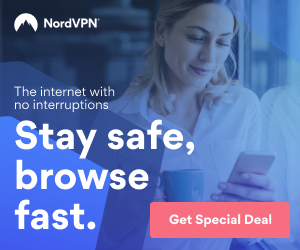 Unsecured Business Loans
A business line of credit is one of the most popular type of business loans for the small business owners or those who are starting up a new business. It could act as a lifeline of financing that allows them to pay their bills, meet their payroll and continue to operate even when the times are tough or business is slower than usual.
Being a business owner, you know that there are different stages in the life of your company. Sometimes, your company is ready to expand into new markets and into new product lines and it is at these points that you will need to invest money. Those who have saved up will use finances from their own personal bank account or equity they have built up in the business or personal assets to put into their business undertaking. However, having a large stockpile of personal funding available is not applicable to everyone, and is not an available option to most.
When you don't have the back funding for your business needs on hand, you have many different areas that you can go down in order to borrow the money that is needed. A few of the many ways that you can obtain business funding is through large scale financial institutions, or private lenders. The type that we will be talking about today, is known as business lines of credit.
When you run a small business or starting up a new one, there will arise the situations that will require additional funding to deal with. You will need to have a way to provide financing for these needs. There are several options you could consider as we've discussed previously, one of the more viable option for a situation such as this is a business line of credit.
A new business line of credit is quite similar to, and can be compared with a more commonly known form of money lending, a credit card. Unlike with a loan, you can borrow against the line of credit over and over, provided that you have an available balance, much like a personal credit card. A major difference between a business line of credit and a personal credit card, is that a personal credit card is for your own personal use, meaning you can go out and buy whatever you want.
This is not the case with a line of credit for your business. When you have a business line of credit, the purchases that you make are only supposed to be used for things pertaining to your company. But they are functionally similar to a credit card in how they have an available amount of funds, as opposed to an upfront disbursement of funds as you would have with a business loan. As always you should consider that a business line of credit is just one of several options available to you. You should consider alternative means of funding and choose the funding source that is best for your personal circumstances.
Ray Ethell offers a wealth of experience to his clients, gained from 20 years in the Finance industry, and prides himself on providing reliable customer focused service. Non Conforming Loans specialise in non bank lending solutions.
Website: https://www.nonconformingloans.com.au/
Article source:
https://articlebiz.com
This article has been viewed 316 times.
Article comments
There are no posted comments.