Things Not to Do When Building Business Credit
Author

Lorenzo Rodriguez

Published

December 19, 2022

Word count

476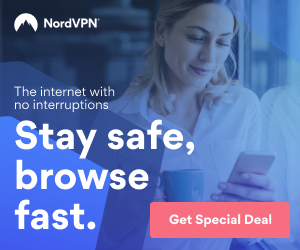 Building business credit is effective to get cheaper financial loans and grow your company. This is why you should make efforts to build good credit for your business. However, some practices can damage your score instead of improving it. Find out about these to ensure your efforts are not going to waste.
Obtaining many credit cards
Getting a business credit card is excellent if you want to build business credit. It is easy to acquire and doesn't require a lot of documents. Most company owners can qualify for it, especially if the owner has a good credit score.
A company credit card is helpful to separate personal expenses from business transactions. It also offers a higher credit limit than a personal credit card and some offer rewards, cashback, and very low opening APR which you can take advantage of to buy the supplies you need for your business.
Unfortunately, getting multiple credit cards at once is a bad idea as applying for many credit cards in a short period can decrease credit scores. Because it indicates that the business is relying on credit to fund its needs.
Reaching Credit score Limit
Credit utilization rate is a big factor in credit score. If you are serious about building good business credit, it is recommended to keep your utilization rate below 30%. Getting close to reaching the credit limit indicates that the business is not financially strong enough.
Closing Business Bank Cards with Good Standing
If you close a business credit card account, you lose the available credit of that card. Therefore, it can increase your utilization rate. This can lower your business credit score. This bad result can be temporary but if you are still in the process of building business credit or planning to take out a loan soon, it is advisable to avoid closing an excellent-standing business bank account if it's not necessary.
Delayed in Paying The Bills
Late monthly payments are reflected in credit ranking and can retain in credit reports for about seven years. Remember that credit history is powerful information that enables lenders to see how severely and frequently the business missed monthly payments. So, it is critical to pay bills on time to build and maintain a good credit score.
Not Monitoring The Business Credit history Reports Regularly
Many businesses aim to enhance their credit history but they are not checking their credit records on a regular basis. It is vital to check on credit scores often to quickly correct wrong details that will negatively affect the business's credit standing.
Building business credit makes it simple and less expensive to get the resources you need to grow your company. It may require effort, time, and patience but it is undeniably very rewarding. Follow the guideline in this article to build business credit and continue to improve your company. Wishing you the best.
When you are building business credit, whether for your own company or maybe your consumers as a credit builder expert, utilizing business credit builder software is helpful to make your work easy. Go to https://bc.software for more information.
Article source:
https://articlebiz.com
This article has been viewed 767 times.
Article comments
There are no posted comments.