My encounter with the heartless corporate America @ChaseBank
Author

Victor Marius

Published

September 3, 2022

Word count

521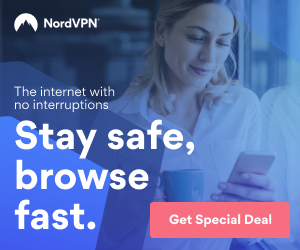 The questions I keep asking myself because at this point I am confused.
Must corporations be heartless to make a profit?
Should a bank's primary goal be just about profits?
Won't it be more profitable if banks focus on helping their clients?
Why can't we help one another in times of crisis?
Why is it difficult for corporations to understand that the person you help today will stand by you tomorrow yet they spend billions seeking customer loyalty?
Please read my story, your advice will be highly appreciated, as I am currently perplexed and confused.
I migrated to the USA with my family 5 years ago to Texas. Getting a car in texas is a necessity and not a luxury as it was nearly impossible to get around without one. 3 years ago I was able to get my first car with the help of Chase Auto financing- a Toyota highlander 2018 model at $42,000. I made a down payment of $10,000 from my savings and chase financed the rest.
I made my car payments on time without any delays until covid 19 hit and I lost my income.
Prior to Covid 19, I was exporting American-made goods to my home country but due to the Travel bans, my business crumbled.
During the Covid 19 period I reached out to chase auto financing and explained my situation, they gave me some payment extensions which I was grateful for.
Now covid 19 is considered over but I am still struggling to get back on my feet so I have been using my vehicle to do Uber except Chase just repossessed my vehicle stating that I missed some payments during covid 19 which I thought was a grace period.
The heartbreaking part is that out of the $32,000 Chase lent me, I have paid $18,000. My balance is $14,000.
The Heartless part is Chase is asking for the whole $14,000 upfront or they will sell my vehicle for the remaining balance remember I have already paid a total of $28,000 towards this car.
I have begged them for weeks now to allow me to make the missed payments and bring my account up to date but they refused because obviously, they know the car is worth more than the remaining loan.
To cut the long story short, I am struggling to meet my house payments and will soon be homeless because Chase is holding my only source of income ransom and demanding $14,000 upfront if not they will sell the car because they know the car is worth more than the remaining balance.
My question is,
How can humans be this heartless to one another?
How can Chase expect loyalty from me or even anybody, if they treat their clients like this?
Must corporations be heartless in order to make a profit?
I believe in the future that corporations that realize that ' We are humans and not objects to squeeze profit from' will win not just our loyalty but will be the ones to purchase Chase bank with the profit their loyal customers will make them.
Please I need your Advice, What should I do now? I am confused…..I don't know what to do next.
This article has been viewed 372 times.
Article comments
There are no posted comments.