Alternatives to Traditional Dental Implants
Health & Fitness → Cancer / Illness
Author

Dr. Steve Koo

Published

March 17, 2022

Word count

535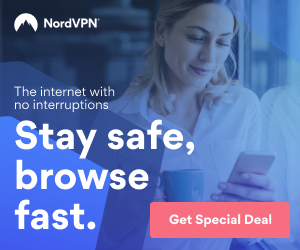 Many people are nervous about asking for dental implants for various reasons. Some are afraid that they'll have to wait too long to actually enjoy the benefits of their new teeth, while others think they might not be eligible for the process at all without bone grafts. As an oral surgeon who specializes in implant placement, I always take the time to let my patients know that the traditional method of placing dental implants is not the only option. Thanks to advancements in how implants are placed, the following alternatives are also available
All-on-4
When replacing a full set of teeth with dental implants, the number of posts needed to support the full denture will vary. Sometimes as many as 8 dental implants might need to be used, but with the All-on-4 procedure, you can get a strong, stable smile with half that number. The four implant posts used in the procedure are placed in very specific positions. In particular, the implants near the back of your mouth are placed at an angle so that they join with the portion of the bone near the front of your jaw. The idea is that placing the dental implants this way lets them take advantage of the parts of the mouth where bone density is highest. Not only does this allow us to place the fewest number of implants possible, but it also means that even patients with bone loss can undergo the procedure without grafts first.
Mini Dental Implants
A mini dental implant is exactly what you'd expect: it looks like a regular implant, but it's much smaller. This seemingly simple difference can drastically change the process of getting new teeth. Regular implant posts need to be surgically inserted into the jaw, but mini implants can be attached to the bone with a much less invasive process. Since less bone is required for this process, it can eliminate the need for bone grafting entirely, making it a great option for those who have already experienced bone loss after losing their teeth. Don't worry; the smaller size doesn't make mini implants any less reliable than traditional dental implants.
Teeth-in-an-Hour
One of the most common concerns that my patients seem to have with dental implants is the fact that there's usually several months between implant surgery and the placement of the final restoration. The delay is due to the fact that the implants need time to form a bond with the jawbone, and making them support prosthetic teeth too early could disrupt the process. But with Teeth-in-an-Hour, there's no waiting. The implants are placed in the ideal locations in ideal positions on the jawline with the help of a surgical guide. This technique significantly reduces healing time, and the implant posts are able to join with the jawbone much faster. As a result, they'll be capable of supporting a temporary restoration – or sometimes even a permanent one – right away.
In short, when you're thinking about getting dental implants, you should take the time to carefully consider all of the available options. Depending on what procedure you choose, you could enjoy a new smile in less time with much less hassle.
This article has been viewed 1,005 times.
Article comments
There are no posted comments.