Free Online Therapy Consultation Offered To Texas Residents
Health & Fitness → Cancer / Illness
Author

Keith Hunt

Published

August 12, 2022

Word count

495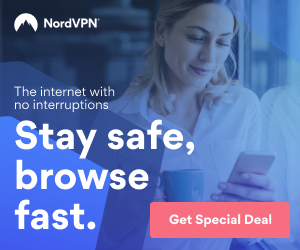 The fear of the unknown can prevent us from taking action on things that will eventually be to our benefit. For instance, I like my dentist, but hate the thought of appointments. Although scared of what he might find, I know my visits prevent small issues becoming much larger ones in the future.
This thought process can apply to therapy. Much of our misguided perceptions about therapists comes from how they are portrayed on TV and in the movies. How often have we seen these types of scenes? The patient enters an upscale office with wood paneling. Then the therapist takes a seat in a plush leather wing back chair sitting slightly higher and "looking down" on the patient. Quite often the patient is lying down on a couch with the therapist out of sight scribbling away on a notepad.
How relaxed can anyone be in such intimidating surroundings where the therapist always appears to have the upper hand and in control?
Although fictitious, we come to believe these scenarios are factual. Then, based on what we think we know from these TV and big screen portrayals, it's easy create mental thresholds that prevent taking that all important first step.
Fortunately things have changed especially since the start of Covid. The biggest change is the transition from personal office visits to the use of online therapy sessions. No more intimidating office atmosphere, sessions are now conducted in a relaxed environment from home.
Sessions in a relaxed environment is good, but there still may be a reluctance to get to that point. To help those considering Family Therapy in Texas, Sandi Neiman is offering free online consultation to answer any questions.
Neiman understands that, "After making the decision to obtain more information about therapy, there are still more bridges to cross. Therapy is intangible and the quality of service can't be evaluated in advance. This can generate a lot of mental "what ifs" to create stumbling blocks that prevent moving forward with much needed therapy"
"To help reduce any concerns and answer all questions. I offer a free online therapy consultation for Texas residents. The consultation lasts for 20 minutes and will be directly with me (not a junior associate). Most therapists only offer 5 or 10 minute calls, which, in my opinion, is not long enough to accomplish much."
Sandi Neiman, is a Medical Family Therapy specialist. In her practice, based in Georgetown Texas, she treats those suffering from depression, anxiety and tension due to a medical diagnosis or change in medical condition of the client or their family, such as a cancer diagnosis, the effects of chemotherapy and end of life decisions.
If you feel therapy can help but don't know where to start call and schedule a free online therapy consultation. The 20 minute, no obligation chat will be directly with Sandi Neiman. During the chat Sandi will answer any and all questions concerning Medical Family Therapy. She may be reached at 615-438-3964.
This article has been viewed 496 times.
Rate article
This article has a 4 rating with 2 votes.
Article comments
There are no posted comments.