The Demise of Kenyan Democracy: Kenya's Future
Author

Maxwell Lagat Ahona

Published

October 1, 2022

Word count

691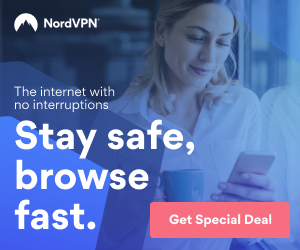 Kenya has a population of over 47 million people. It is the region's largest and wealthiest economy and has a long history of democratic rule. However, the country is now facing a number of challenges that threaten its stability and future.
Since its independence from Britain in 1963 and a return to democracy in 2002, Kenya has been a democracy. But this democracy is now failing. Recent years have seen a sharp decline in the country's democratic institutions and values. The country is plagued by corruption, violence, and ethnic divisions. These problems have led to a decline in economic growth and a deterioration of social cohesion. Human rights violations are on the rise, and the rule of law is being eroded. Kenya's future is uncertain with the 2022 presidential election marred by the lack of transparency.
In this article, we'll explore the current state of Kenyan democracy and what the future may hold for this East African country.
What exactly is democracy? A democracy is a form of government in which power is vested in and exercised by the people through their elected representatives, but is it so with our elected leaders? Okay, democracy is based on the majority rule principle and is distinguished by free and fair elections, civil liberties, and the rule of law.
History of Kenya's democratic struggles:
Kenya's journey to democracy has been a long and difficult one. The country has experienced many years of violence and turmoil. This violence has often been used as a tool to suppress the people's will. The first major challenge to Kenya's democracy came in the form of a military coup in 1982. The failed coup was led by a group of soldiers from the Kenya Air Force, who tried to overthrow the authoritative government of the late President Daniel Arap Moi, after which the government was marred by human rights abuses and corruption. This led to popular unrest, which eventually resulted in the return of democracy in 2002. However, Kenya's democracy has since been facing many challenges. These include violence, corruption, and ethnic divisions.
But in recent years, Kenya has made great strides toward democracy. In 2013, Kenya held its first free and fair elections in decades. And in 2010, Kenya adopted a new constitution that guaranteed equal rights for all citizens. And the question to this is are we there yet despite the constitutional reforms?
Kenya's democratic progress is an inspiration to many other countries in Africa and around the world. And as Kenya continues to move forward, its people can be proud of the democratic legacy they are creating, but is it really a democratic legacy?
Why Kenya's democracy is failing:
There are several reasons why Kenya's democracy is failing. These include violence, corruption, and ethnic divisions. Violence is a major problem in Kenya. There have been several cases of political violence in the country, including the 2007-2008 post-election violence. This violence has instilled fear in Kenyans and the international community at large, and for the same reason, the fear was with us even before and after the 2022 general elections. Why? Because we are accustomed to it happening. Corruption is also a major problem in Kenya.
The country ranks 128, a worrying number/position out of 180 countries on the Corruption Perceptions Index. This corruption has led to a decline in economic growth and a deterioration of social cohesion, furthermore becoming an identity to Kenya. Ethnic divisions are also a major problem in Kenya. There are over 40 different ethnic groups in the country, each with its own distinct culture and language. These divisions often lead to tension and conflict.
What the future holds for Kenya's democracy:
The future of Kenya's democracy is uncertain. If democracy is to prevail, Kenyans will have to create an inclusive government with the incoming president, The Hon. William Ruto, based on the rule of law and serving the needs of all segments of society. But, if the country is to overcome its challenges, it must first address the root causes of its problems. Only then will it be able to build a better future for all Kenyans and also maintain its status as a regional powerhouse and a model of democracy in Africa.
I write what you need to know and set an opinion for you. mine is to always give information from a contemplated view.
Get InTouch:
maxwelllagatahona@gmail.com
Article source:
https://articlebiz.com
This article has been viewed 328 times.
Rate article
This article has a 4 rating with 5 votes.
Article comments
There are no posted comments.