Business Etiquette - 10 Tips on Corporate Gift Giving for Christmas
Author

Foo Lai Nee

Published

December 26, 2022

Word count

630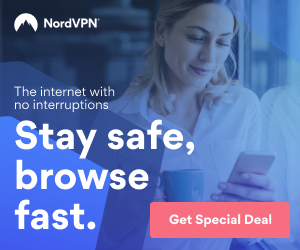 Though Christmas is originally a religious festival that marks the birth of Jesus Christ, this year-end gaiety is generally felt globally no matter which part of the world you are in. The cities are lit up with decorative lights and sounds starting late October to early January, open houses are seen during Christmas through the new year, and people of different religious background and expatriates rejoice over Christmas parties.
In corporate world, gift-giving is customarily given to clients and suppliers to promote goodwill, to acknowledge gratitude and to prevail good relationships; whereas gift-giving to employees is a gesture of recognising an individual's performance and contribution towards the collective achievement for the company. On a more personal basis, employees may want to exchange gifts among themselves to foster affinity.
Here are ten timely tips on the do's and don'ts in gift-giving:-
No Personal Nature of Gift
Romantic gift such as lingerie is a no no. Conversely, a well-thought-out gift is appreciated. For example, if you know your co worker uses a certain brand of hand cream at office, you may consider buying her a limited edition gift pack.
Synchronise the Variance
If you are choosing a different type of gift for each co-worker, make sure the variance is not too obvious so as not to make anyone feel 'less important'. Inevitably, among the co workers, they always compare notes! A better idea is to buy the same item but with a variety of different colors so that everybody gets an item of the same value. Being thoughtful to others' feeling is the key.
Respect Diversity
In today's multi-racial society, be sensitive towards the recipient. While wine may seem a popular gift during Christmas season, it's not an appropriate gift for Muslims. When gifting a bottle of wine, add a little finesse by using a wine holder that's usually provided complimentarily from the wine cellars. Remember, packaging matters in gift-giving.
Match the Lifestyle
When gifting, it's important to be mindful of the person's lifestyle. Even for non Muslims, wine may not be an appropriate gift if the person's lifestyle does not revolve around wine and dine. Paying attention to details shows your thoughtfulness.
Practise Discretion
If you have developed a close work relationship with your boss and would like to gift her/him something of more personal touch, such as a gourmet delivery of decorative cake, do it discretely delivered to the boss' home.
Observe Practicality
While food items are always excellent choice for Christmas, make sure you do not deliver a beautifully roasted whole turkey to your boss whose family is strict vegetarian!
Choose Appropriately
When gifting 'tricky' people in the office, such as your superior whom you aren't very close to, and the gift is to come from only you, consider cookies or a box of rare chocolate that she/he can share with others in the office. Generally speaking, people appreciate gifts which are presented in a nice packaging. If you don't know what to gift, an imported box of chocolate or cookies is appreciated.
Power Distance's Choice
Whereas for the boss to gift her/his subordinates, consider gifting departmental store Gift Vouchers. Alternatively, a boss might want to gift her/his Personal Assistant a fine dining voucher treat for two at an upscale restaurant so that she/he can enjoy it with a loved one.
Promote Fraternity
For inter-company gift giving, gourmet food basket which contains a variety of food items makes a good choice. On receiving such gift, a thoughtful boss could also show his/her generosity by having the staff sharing the goodies among themselves.
Exude Finesse
Whatever you choose, remember, present the gift nicely with a hand-written personal message attached. It's the thought that count, after all.
Merry Christmas & Happy New Year!
This article has been viewed 588 times.
Article comments
There are no posted comments.