PART 3 THE SPIRITUALITY PUZZLE
Self-Improvement → Spirituality
Author

James Rondinone

Published

February 19, 2023

Word count

1,558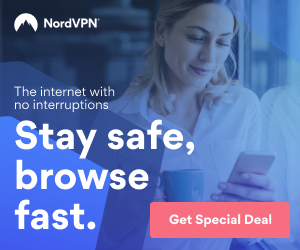 PART 3 THE SPIRITUALITY PUZZLE
How Could Someone Have a Relationship and Fellowship with Christ during His Public Ministry?
This dispensation, called the Age of Christ's Incarnation, is a period from the birth of Christ to the day of Pentecost. To determine if an unbeliever had a relationship with Christ, based on what we've learned from previous dispensations, this probably would refer to either believing in Him or in something He said. If there's something else, then hopefully, we'll find out what this is.
Before we begin, we at least should be aware of who Christ is. Christ is one of the members of the Trinity, the other two being God the Father and the Holy Spirit, each of whom preexisted time. Essentially what we're saying is there's one God who reveals Himself in three persons, each being deity with distinct roles in order to accomplish His plan for mankind.
This is a fascinating period in time that seemed ripe for the coming of the Messiah of the Jews. They were under Roman domination. Restrictions were applied that prevented the Jewish courts from implementing sentences of death for related transgressions. And there was an awareness as to what the qualifications were of the Messiah should He show up.
What were some of these qualifications? They were looking for someone who was of the lineage of King David whose birth was natural, meaning he had to have both a human father and mother. And eventually, this person would become a Jewish king and be called the 'King Messiah."
Malachi 4:5-6 Behold, I will send you Elijah the prophet before the coming of the great and dreadful day of the Lord: And he shall turn the heart of the fathers to the children, and the heart of the children to their fathers, lest I come and smite the earth with a curse.
John 7:31 And many of the people believed on him, and said, When Christ cometh, will he do more miracles than these which this man hath done?
According to Jewish belief, two things would occur that would allow them to recognize his coming. First, the prophet Elijah would miraculously reappear on the earth before the Messiah's birth, and when he did arrive, signs would accompany him. Furthermore, he would be recognized as the king of the Jews, a political leader who would defeat their enemies and bring in a golden era of peace and prosperity.34
So, a person named Jesus arrived on the scene. He began his public ministry at age thirty and proceeded to unveil to the people and the religious establishment a new message, a distinct purpose, miraculous signs, and an alarming revelation as to who He really is. He went about from village to village and from city to city and called certain people to accompany Him. As we've asked a similar question earlier, we'll ask it again here.
What caused an unbeliever to have a relationship with Christ during his incarnation?
The verses which follow should give us a clear indication of what this was.
John 3:16 For God so loved the world, that he gave his only begotten Son, that whosoever believeth in him should not perish, but have everlasting life.
John 3:36 He that believeth on the Son hath everlasting life: and he that believeth not the Son shall not see life; but the wrath of God abideth on him.
John 7:37-39 In the last day, that great day of the feast, Jesus stood and cried, saying, If any man thirst, let him come unto me, and drink. He that believeth on me, as the scripture hath said, out of his belly shall flow rivers of living water. (But this spake he of the Spirit, which they that believe on him should receive: for the Holy Ghost was not yet given; because that Jesus was not yet glorified.)
Luke 9:18-20 And it came to pass, as he was alone praying, his disciples were with him: and he asked them, saying, Whom say the people that I am? They answering said, John the Baptist; but some say, Elias; and others say, that one of the old prophets is risen again. He said unto them, But whom say ye that I am? Peter answering said, The Christ of God.
We can conclude that for unbelievers to have a relationship with Christ during His incarnation, they must believe that He is the Christ, the Messiah, the Son of the living God.
With that said, again we'll ask the next similar question, which we've asked in the earlier dispensations.
What caused a believer to have fellowship with Christ during His incarnation?
Probably the best way to answer this would be to look at the many scriptural declarations that Jesus made in the four gospels of Matthew, Mark, Luke, and John to determine what would've caused His disciples to have fellowship with Him. Here are some of them.
Matthew 4:19 And he saith unto them, Follow me, and I will make you fishers of men.
Matthew 10:7-8 And as ye go, preach, saying, The kingdom of heaven is at hand. Heal the sick, cleanse the lepers, raise the dead, cast out devils: freely ye have received, freely give.
Matthew 16:24 Then said Jesus unto his disciples, If any man will come after me, let him deny himself, and take up his cross, and follow me.
Luke 14:27 And whosoever doth not bear his cross, and come after me, cannot be my disciple.
At first glance, it would appear that having fellowship referred to acting on what Christ said. This isn't to imply that a believer shouldn't act on what Christ says, but I believe that there's a verse mentioned here which indicates that something else should be taking place in a believer's life before that person acts on what He says. What is it, you ask? Let's take a look at this verse and find out.
Matthew 16:24
Then said Jesus unto his disciples, If any man will come after me, let him deny himself, and take up his cross, and follow me.
Jesus said to his disciples, "If anyone wants to be a follower of mine let him deny himself (surrender to God his will, his affections, his body, and his soul;35 give up their natural inclinations, and part with all the affections of the flesh36), and take up his cross (be resigned to bear what is brought upon him - suffering, shame, and death, which he cannot escape, but be eager to endure it, meet it with a solemn joy, be glad that he is counted worthy of it37), and follow me." What this verse seems to be focusing on isn't so much on what we should do, but on the attitude, which should be prevalent before the act of doing it.
The only way believers can give up their natural inclinations is to receive the inclinations of someone else. Jesus told us that this someone else would be the person of the Holy Spirit. And in order to take up our cross and bear suffering, shame, and death, we need a new nature and a new perspective about ourselves, others, and the circumstances of life, the revelation of which would be declared to His disciples in the next dispensation and written down to form the New Testament canon.
Because the indwelling Holy Spirit wouldn't be given to His disciples until after Jesus ascended to heaven on the day of Pentecost, then we'd have to conclude that in the dispensation of the incarnation of Christ that having fellowship with Him would be based on whatever it was that He commanded them to do.
We've got another question for us to consider, which will take on more significance when we ask this same question again along with the previous two questions about relationship and fellowship in the next dispensation, called the Church Age. And here's the question.
If there's little or no evidence of fellowship with Christ, does this indicate that the person who believed in Him was never saved in the first place or if he/she was, then could they have lost their salvation?
When we talk about losing one's salvation in these dispensations, what we're really talking about is a change in the place or destination where an Old Testament saint would normally go and reside at physical death. And as for churches who believe that a lack of fellowship with Christ (not being obedient to His commands or living in egregious sin) would indicate that the person was never saved in the first place, this will be addressed with more clarity using Scripture from the next dispensation.
So, this begs the question.
Can no fellowship or a lack thereof affect a believer's relationship with God?
We'll attempt to answer this in the next chapter.
Endnotes
34Nelson's Illustrated Bible Dictionary Pc Study Bible version 5, 1986, 28 November 2018 ˂http://www.biblesoft.com>.
35Barnes.
36Calvin's Commentaries Pc Study Bible version 5, 2006, 29 November 2018 ˂http://www.biblesoft.com>.
37The Pulpit Commentary Pc Study Bible version 5, 2006, 29 November 2018
˂http://www.biblesoft.com>.
Amazon: https://amzn.to/2ITJ1wj
Website: https://bit.ly/3mWKJ2r     
New Covenant Ministries - Ministerios NuevoPacto - Harbor Church, Block Island                                                                                                                                                                                                         
Sunday & Thursday Worship - Domingo & Jueves 7:00PM                   
My name is James Rondinone. I am a husband, father, and spiritual leader.
I grew up in Massachusetts and began my own spiritual journey early on in life.
I attended Bible college, having completed a two-year Christian Leadership Course of Study and graduated as valedictorian (Summa Cum Laude).
Studying and teaching the Word of God has been a passion of mine for over 20 years.
Article source:
https://articlebiz.com
This article has been viewed 156 times.
Article comments
There are no posted comments.