Firsthand Experience of Shopping Secondhand For Babies
Author

Alayna Carrington

Published

February 19, 2023

Word count

485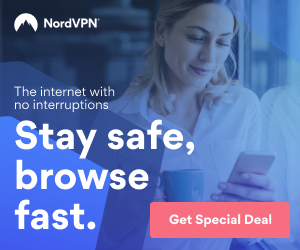 As a parent, I know firsthand how expensive it can be to keep up with the needs of our little ones. From clothes that they outgrow in the blink of an eye, to toys that they quickly lose interest in, it can feel like money is constantly going out the door. But, I have found that shopping secondhand can be a game-changer.
The first time I shopped from Facebook marketplace, I was a bit hesitant. I wasn't sure if the items would be in good condition or if I would find anything that my child would like. But as soon as I started browsing, I was pleasantly surprised. I found clothes that were practically new and in excellent condition, and the prices were a fraction of what I would have paid for new clothes.
One of the things I love most about shopping secondhand is the cost savings. I can find gently used clothes, shoes, and toys for my child at a fraction of the cost of buying new. This has been especially helpful as my child is growing quickly and I don't want to spend a lot of money on items that they will soon outgrow.
Here's something to wow your brain. Did you know that babies double their birth weight by 5 months and triple it by the end of their first year? Toys and clothes become meaningless as each years passes.
Another great thing about shopping secondhand is the ability to find unique and one-of-a-kind items. I've found some vintage handmade clothes and toys that my child loves, and I know they are special because they can't find them anywhere else. It's always fun to surprise them with something special that they can treasure for years to come.
I also appreciate the environmental benefits of thrift shopping. As a parent, I want to do my part in making the world a better place for my child, and buying used items keeps them out of landfills as well as reducing the demand for new resources.
The best part is that it can be done online. Some parents offer delivery but in most cases you can pick up and collect the same day! It's easy to browse through a wide selection of items from the comfort of my own home. I've managed to lock in some great deals on baby gear, such as strollers and cribs through online secondhand marketplaces. Platforms such as BabyGaff make sourcing these items a lot easier as it's dedicated to baby's clothes, toys and everything child related.
Although there tends to be a negative stigma when it comes to shopping "cheaply" for your children, I've found it to be a great way to find unique items, be environmentally friendly and reduce costs. These savings have been invaluable in allowing me to make cherished memories with my children and create lasting moments that we will treasure forever.
Hi I'm Alayna, a full time mother and part time blogger for:
www.BabyGaff.com
Article source:
https://articlebiz.com
This article has been viewed 309 times.
Article comments
There are no posted comments.