Could Using a Professional Sleep Trainer Help You and Your Child?
Author

Sleep Easy Consultant

Published

March 28, 2023

Word count

462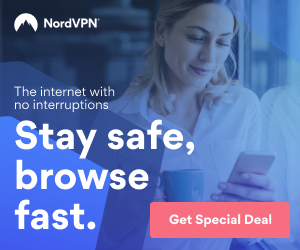 As a parent, getting enough rest is vital. However, if your child is still waking up for feeds or attention throughout the night, you may find that it's challenging to get the recommended amount of sleep each night. If you're tired of feeling like a frazzled zombie all day long, it may be time to consider a professional sleep trainer to help get your little one into a healthy sleep routine.
Improve Your Child's Overall Health
A professional sleep trainer can assist you in establishing a solid sleep schedule for your baby or toddler, ensuring that they get adequate rest each night. By doing this, your child's immune system can improve, and their overall physical health will benefit. A well-rested child is often more alert, happy and less fussy throughout the day, which makes everyone's life easier.
Receive Personalized Support
Professional sleep trainers create a customized sleep plan for your child that is tailored to fit their needs. There is no one-size-fits-all approach when it comes to sleep training, and a professional sleep trainer will assess your child's habits and schedule, creating a plan that works for you and your family.
Establish a Peaceful Sleep Environment
Parents often make the mistake of letting their children sleep in a noisy environment like a living room or with the television on in the background. A professional sleep trainer can help you create a peaceful sleep environment that is conducive to restful sleep. This includes limiting outside stimuli, like noise or light, that could wake your child.
Find the Right Method for Your Family
While there are many sleep training methods available, not all will work for your family. A professional sleep trainer will help you explore your options and choose the one that aligns with your parenting style and philosophy. They will also guide you through the process, providing practical advice and support.
Enjoy Better Sleep Quality
At the end of the day, the most significant benefit of hiring a professional sleep trainer is that it helps improve the quality of sleep for both you and your child. You'll get more rest each night, allowing you to feel more relaxed, energized, and focused during the day. Additionally, improved sleep quality aids in the healthy development of your child, both physically and mentally.
As a parent, it's natural to feel guilty about seeking help with sleep training your child. However, sleep is necessary for overall well-being, and professionals are available to support your family in establishing healthy sleeping habits. By consulting with a sleep trainer, your child will receive the support they need to get the rest they require, and you'll get relief in the form of better sleep. So, if you're struggling with sleepless nights, consider enlisting the help of a professional sleep trainer.
This article has been viewed 474 times.
Rate article
This article has a 5 rating with 2 votes.
Article comments
There are no posted comments.