PART 5 THE SPIRITUALITY PUZZLE
Self-Improvement → Spirituality
Author

James Rondinone

Published

March 6, 2023

Word count

2,963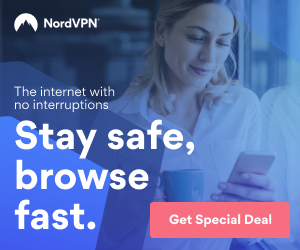 PART 5 THE SPIRITUALITY PUZZLE
SALVATION BY REPENTANCE AND FAITH: WHAT CAUSES AN UNBELIEVER TO HAVE A RELATIONSHIP WITH CHRIST?
The Church Age is the current age in which we now live. It encompasses the time from the day of Pentecost to the rapture of the church. And yet the answer to the question, what constitutes salvation, is wrought with confusion and hence the title of this study – The Spirituality Puzzle? Why is this the case? It's because there are churches that have different perspectives as to what constitutes an unbeliever finding God or becoming a child of God and going to a better place at death. We said earlier that there are four main avenues or views that most churches advocate as to how salvation takes place.
I want to say that the one presented here is supported by many Christian churches. But I'd be amiss in saying it's the only way because not all "Christian churches" believe in this approach. This undertaking will involve the most extensive study in relation to the other avenues concerning salvation. Why? Because much of what is believed is contrary to the other views. So, all of what is adhered to in this regard needs to be expressed and explained to provide a clear contrast. Are you ready to find out what this salvation avenue is all about? The first question we'll attempt to answer is the following.
What causes an unbeliever to have a relationship with Christ?
Let's go to the book of Romans and find out.
Romans 5:1
Therefore being justified by faith, we have peace with God through our Lord Jesus Christ:
This verse says that if someone is justified by faith, they'll have peace with God the Father through our Lord Jesus Christ. Let's begin by asking, what is meant by the words have peace with God? This refers to a state of reconciliation, whereby God's wrath no longer threatens them. Here's another question to consider.
What is it that causes an unbeliever to have peace with God?
Peace comes from being justified by faith. The word justified means to be put right with God or to be declared righteous. And how are we justified; this Scripture says, by faith? By faith in whom or what? And herein lies the problem.
Some say that we're put right with God when we please Him by performing good works, whether it's delineated under the Mosaic Law or another system of religion. Others say we're put right with God when we're sprinkled with water as a baby or are immersed in it as an adult. Another view (the view being presented in this chapter) says that unbelievers are put right with God by repenting from their sins and believing in Jesus. And we're not done. There are still some other churches that advocate that the salvation process is hearing the gospel (the good news about Christ), repenting of one's sins, believing in Christ, being baptized in water for the forgiveness of sins, and providing evidence of godly works. WOW!
So, how do we go about trying to figure out which is the TRUE SALVATION MESSAGE that we're to present to unbelievers so that they can be justified? The answer is by doing what we're attempting to do, and that's in presenting each salvation message one at a time.
With that said, are there Scripture verses that will help us understand what this particular gospel message is all about? Yes, there are. Let's take a look at them.
Matthew 1:19-20
Then Joseph her husband, being a just man, and not willing to make her a publick example, was minded to put her away privily. But while he thought on these things, behold, the angel of the Lord appeared unto him in a dream, saying, Joseph, thou son of David, fear not to take unto thee Mary thy wife: for that which is conceived in her is of the Holy Ghost.
John 6:40
And this is the will of him that sent me, that every one which seeth the Son, and believeth on him, may have everlasting life: and I will raise him up at the last day.
John 7:37-39
In the last day, that great day of the feast, Jesus stood and cried, saying, If any man thirst, let him come unto me, and drink. He that believeth on me, as the scripture hath said, out of his belly shall flow rivers of living water. (But this spake he of the Spirit, which they that believe on him should receive: for the Holy Ghost was not yet given; because that Jesus was not yet glorified.)
Acts 2:22-24, 37-38
22-24 Ye men of Israel, hear these words; Jesus of Nazareth, a man approved of God among you by miracles and wonders and signs, which God did by him in the midst of you, as ye yourselves also know: Him, being delivered by the determinate counsel and foreknowledge of God, ye have taken, and by wicked hands have crucified and slain: Whom God hath raised up, having loosed the pains of death: because it was not possible that he should be holden of it.
37-38 Now when they heard this, they were pricked in their heart, and said unto Peter and to the rest of the apostles, Men and brethren, what shall we do? 38 Then Peter said unto them, Repent, and be baptized every one of you in the name of Jesus Christ for the remission of sins, and ye shall receive the gift of the Holy Ghost.
Acts 3:19
Repent ye therefore, and be converted, that your sins may be blotted out, when the times of refreshing shall come from the presence of the Lord;
Acts 4:12
Neither is there salvation in any other: for there is none other name under heaven given among men, whereby we must be saved.
Acts 5:30-32
The God of our fathers raised up Jesus, whom ye slew and hanged on a tree. Him hath God exalted with his right hand to be a Prince and a Saviour, for to give repentance to Israel, and forgiveness of sins. And we are his witnesses of these things; and so is also the Holy Ghost, whom God hath given to them that obey him.
Acts 8:5
Then Philip went down to the city of Samaria, and preached Christ unto them.
Acts 8:27, 29, 35-37
27, 29 And he arose and went: and, behold, a man of Ethiopia, an eunuch of great authority under Candace queen of the Ethiopians, who had the charge of all her treasure, and had come to Jerusalem for to worship, Then the Spirit said unto Philip, Go near, and join thyself to this chariot.
35-37 Then Philip opened his mouth, and began at the same scripture, and preached unto him Jesus. And as they went on their way, they came unto a certain water: and the eunuch said, See, here is water; what doth hinder me to be baptized? And Philip said, If thou believest with all thine heart, thou mayest. And he answered and said, I believe that Jesus Christ is the Son of God.
Acts 10:43-44
To him give all the prophets witness, that through his name whosoever believeth in him shall receive remission of sins. While Peter yet spake these words, the Holy Ghost fell on all them which heard the word.
Acts 15:1, 7-9
1 And certain men which came down from Judaea taught the brethren, and said, Except ye be circumcised after the manner of Moses, ye cannot be saved.
7-9 And when there had been much disputing, Peter rose up, and said unto them, Men and brethren, ye know how that a good while ago God made choice among us, that the Gentiles by my mouth should hear the word of the gospel, and believe. And God, which knoweth the hearts, bare them witness, giving them the Holy Ghost, even as he did unto us; And put no difference between us and them, purifying their hearts by faith.
Acts 17:30
And the times of this ignorance God winked at; but now commandeth all men every where to repent:
Acts 26:20
But shewed first unto them of Damascus, and at Jerusalem, and throughout all the coasts of Judaea, and then to the Gentiles, that they should repent and turn to God, and do works meet for repentance.
Romans 1:16
For I am not ashamed of the gospel of Christ: for it is the power of God unto salvation to every one that believeth; to the Jew first, and also to the Greek.
Romans 10:12-15
For there is no difference between the Jew and the Greek: for the same Lord over all is rich unto all that call upon him. For whosoever shall call upon the name of the Lord shall be saved. How then shall they call on him in whom they have not believed? and how shall they believe in him of whom they have not heard? and how shall they hear without a preacher? And how shall they preach, except they be sent? as it is written, How beautiful are the feet of them that preach the gospel of peace, and bring glad tidings of good things!
1 Corinthians 1:17
For Christ sent me not to baptize, but to preach the gospel: not with wisdom of words, lest the cross of Christ should be made of none effect.
2 Corinthians 4:3-5
But if our gospel be hid, it is hid to them that are lost: In whom the god of this world hath blinded the minds of them which believe not, lest the light of the glorious gospel of Christ, who is the image of God, should shine unto them. For we preach not ourselves, but Christ Jesus the Lord; and ourselves your servants for Jesus' sake.
2 Corinthians 11:4
For if he that cometh preacheth another Jesus, whom we have not preached, or if ye receive another spirit, which ye have not received, or another gospel, which ye have not accepted, ye might well bear with him.
Galatians 3:26
For ye are all the children of God by faith in Christ Jesus.
Ephesians 1:12-13
That we should be to the praise of his glory, who first trusted in Christ. In whom ye also trusted, after that ye heard the word of truth, the gospel of your salvation: in whom also after that ye believed, ye were sealed with that holy Spirit of promise,
Ephesians 2:8-9
For by grace are ye saved through faith; and that not of yourselves: it is the gift of God: Not of works, lest any man should boast.
Colossians 1:4-6
Since we heard of your faith in Christ Jesus, and of the love which ye have to all the saints, For the hope which is laid up for you in heaven, whereof ye heard before in the word of the truth of the gospel; Which is come unto you, as it is in all the world; and bringeth forth fruit, as it doth also in you, since the day ye heard of it, and knew the grace of God in truth:
Colossians 1:14
In whom we have redemption through his blood, even the forgiveness of sins:
2 Timothy 1:8-10
Be not thou therefore ashamed of the testimony of our Lord, nor of me his prisoner: but be thou partaker of the afflictions of the gospel according to the power of God; according to his own purpose and grace, which was given us in Christ Jesus before the world began, But is now made manifest by the appearing of our Saviour Jesus Christ, who hath abolished death, and hath brought life and immortality to light through the gospel:
James 2:17-18
Even so faith, if it hath not works, is dead, being alone. Yea, a man may say, Thou hast faith, and I have works: shew me thy faith without thy works, and I will shew thee my faith by my works.
Titus 3:4-5
But after that the kindness and love of God our Saviour toward man appeared, Not by works of righteousness which we have done, but according to his mercy he saved us, by the washing of regeneration, and renewing of the Holy Ghost;       
1 Peter 1:10-12
Of which salvation the prophets have inquired and searched diligently, who prophesied of the grace that should come unto you: Searching what, or what manner of time the Spirit of Christ which was in them did signify, when it testified beforehand the sufferings of Christ, and the glory that should follow. Unto whom it was revealed, that not unto themselves, but unto us they did minister the things, which are now reported unto you by them that have preached the gospel unto you with the Holy Ghost sent down from heaven; which things the angels desire to look into.
Do you now know what this salvation message conveys with respect to what would cause an unbeliever to have a relationship with Christ?
Well, based on these verses, some would take all of what was just expressed and say that the salvation message consists of:
Hearing the message of who Christ is and what He has done.
Believing what was proclaimed.
Repenting (a confession of sins; a hearty purpose to turn from them48).
Confessing one's belief in the message.
Being baptized in water for the remission of sins.
Performing godly works.
Well, the salvation message that we're considering here would only encompass the first four steps. However, I think that they could be condensed to the standard salvation message of repentance and belief. What about water baptism and godly works? The proponents of this different gospel would strongly support the argument that someone who has repented and believed should be baptized in water for the forgiveness of sins and, as they grow spiritually, eventually perform godly works. What this is essentially conveying is that water baptism is a necessary component for salvation, and subsequently, godly works are the evidence of such. Is this true? These views will be discussed in the upcoming chapters under the gospel of repentance, faith, water baptism and good works. With these thoughts in mind, how would the gospel of repentance and faith answer the following question?
What words would be declared to unbelievers regarding the salvation message of repentance and faith that would cause them to find God or to become a child of God and go to a better place at death?
Initially, they'd be asked to repent (a confession of sins; a hearty purpose to turn from them49). The idea is that each unbeliever would acknowledge themselves as a sinner and express a desire to change. After which, they'd be asked to confess with their mouths the good news about Christ. That is the message that God sent his Son Jesus, one of the members of the Trinity, who was born of a virgin, God incarnate, deity, never committed one sin, died on a cross, paid the penalty for sin in order to satisfy the justice of God, forgave these sins, i.e., put them away forever never to bring them up again, rose again after three days never to die again, and ascended into heaven. This would allow them to receive another member of the Trinity, called the Holy Spirit, to come and indwell their body, providing an assurance of salvation, spiritual guidance, the conviction of sin, and much more.
As I asked earlier, what would cause an unbeliever to have a relationship with God the Father, and now we know that according to this salvation message, it would be by faith (by repentance and belief)? So, what we've found out from the verse of Romans 5:1 is that the word justified means to have a relationship with God. Are there any other verses that can provide us with further insight into what it means to have a relationship with Christ?
Please go to the book of Romans.
Romans 5:9
Much more then, being now justified by his blood, we shall be saved from wrath through him.
The Apostle Paul was conveying to the Christians at the church of Rome that each of them was justified by Christ's blood (His sacrificial death on the cross), and because of such, they'll be saved from wrath (God's wrath on the final Day of Judgment - the Lake of fire) through him.
Let's take a look at a verse from the book of Galatians.
Galatians 2:16
Knowing that a man is not justified by the works of the law, but by the faith of Jesus Christ, even we have believed in Jesus Christ, that we might be justified by the faith of Christ, and not by the works of the law: for by the works of the law shall no flesh be justified.
This verse tells us that an unbeliever is not justified by being obedient to the works of the law (by keeping all the [Mosaic] law in the most minute fashion, the way of the Pharisees50), but by being justified (God's activity in restoring man to a right relationship with him51) by the faith of Christ.
This salvation message declares to us that an unbeliever can have a relationship with Christ by being justified by faith. That's it. But wait, there's more. More? This salvation message states that something else happens when an unbeliever repents and believes. Do you know what this is? Let's find out in the next chapter.
Endnotes
48Barnes.
49Barnes.
50Robertson's New Testament Word Pictures Pc Study Bible version 5, 2005, 30 November 2018
˂http://www.biblesoft.com>.
51UBS New Testament.
Amazon: https://amzn.to/2ITJ1wj
Website: https://bit.ly/3mWKJ2r     
New Covenant Ministries - Ministerios NuevoPacto - Harbor Church, Block Island                                                                                                                                                                                                          
Sunday & Thursday Worship - Domingo & Jueves 7:00PM                   
My name is James Rondinone. I am a husband, father, and spiritual leader.
I grew up in Massachusetts and began my own spiritual journey early on in life.
I attended Bible college, having completed a two-year Christian Leadership Course of Study and graduated as valedictorian (Summa Cum Laude).
Studying and teaching the Word of God has been a passion of mine for over 20 years.
Article source:
https://articlebiz.com
This article has been viewed 180 times.
Article comments
There are no posted comments.