Some of the More Obscure Places to Visit in Los Angeles as a Tourist
Travel & Leisure → Travel Spot
Author

Andrew Lang

Published

March 13, 2023

Word count

573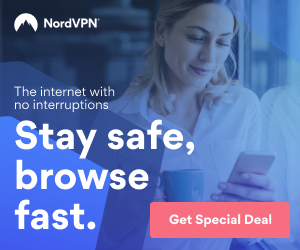 Ah, Los Angeles - the land of Hollywood stars, palm trees, and endless traffic. As a tourist, it can be overwhelming to navigate the city and figure out where to go beyond the typical tourist traps. But fear not, my fellow adventurers, for I have scoured the city and found some of the most obscure and off-the-beaten-path things to see and do in LA.
First up, let's talk about the Museum of Jurassic Technology in Culver City. Yes, you read that correctly - a museum dedicated to the Jurassic era. But it's not what you think. This museum is part art exhibit, part science museum, and part pure whimsy. From a collection of decaying dice to an exhibit on the history of trailer parks, there's something for everyone. And don't forget to grab a cup of tea at the museum's rooftop tea room, where you can sip on a warm beverage while contemplating the mysteries of the universe.
Next on our list is the Los Angeles Flower District in downtown LA. It may not sound like the most thrilling destination, but trust me, it's a feast for the senses. The flower district is home to rows upon rows of colorful blooms, from delicate orchids to towering sunflowers. And the best part? You can buy bouquets of flowers for a fraction of what you'd pay at a typical florist. Plus, the fragrant air will make you feel like you're walking on a cloud.
For a taste of LA's vibrant street art scene, head to the Arts District in downtown LA. This once-gritty neighborhood has been transformed into a hub of creativity, with colorful murals and installations adorning every corner. Make sure to stop by the Angel City Brewery, where you can sip on a cold beer and take in the murals on the brewery's walls. And if you're lucky, you might catch a glimpse of a street artist at work.
If you're looking for a dose of nature in the midst of the urban sprawl, head to the Self-Realization Fellowship Lake Shrine in Pacific Palisades. This serene oasis features a tranquil lake, lush gardens, and a shrine dedicated to peace and unity. Take a stroll around the grounds, breathe in the fresh air, and find your inner zen.
And last but not least, let's talk about food. LA is known for its incredible cuisine, but some of the best spots are tucked away in unexpected places. For example, if you're in the mood for some top-notch Korean BBQ, head to Kang Ho-dong Baekjeong in Koreatown. This bustling spot is always packed with locals, which is always a good sign. And if you're feeling adventurous, try the pork jowl - it's a game-changer.
And for dessert, head to Honeymee in downtown LA. This tiny spot serves up the creamiest, most delicious soft serve ice cream you'll ever taste. And the secret ingredient? Honeycomb. That's right - each cone comes topped with a chunk of sweet, crunchy honeycomb that takes the ice cream to the next level.
So there you have it - a few of the more obscure things to see and do in Los Angeles. And while the typical tourist spots are definitely worth checking out, sometimes it's the hidden gems that leave the biggest impression. So go forth, my fellow adventurers, and discover all that this sprawling city has to offer. And don't forget to bring your sense of humor (and your appetite).
This article has been viewed 259 times.
Article comments
There are no posted comments.