Hot Dog, Jumping Frog: Things to See and Do in Albuquerque
Travel & Leisure → Travel Spot
Author

Andrew Lang

Published

March 15, 2023

Word count

794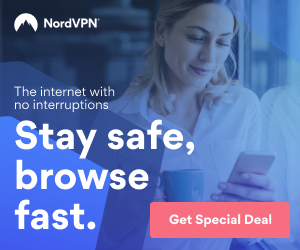 Ah, Albuquerque, the land of hot air balloons, Breaking Bad tours, and green chile everything. But what about the hidden gems that the typical tourist trail doesn't quite cover? Fear not, dear travelers, for I am here to guide you through the lesser-known delights of Albuquerque.
First up, we have the Tingley Beach Boathouse. Sure, Tingley Beach is a popular spot for families and anglers alike, but did you know you can rent a paddle boat or kayak at the Boathouse? That's right, you can get your cardio in while taking in the beautiful views of the Sandia Mountains. Plus, it's a great opportunity to show off your rowing skills to your travel companions. Just try not to capsize, unless you're going for the ultimate team-building exercise.
Speaking of team-building exercises, have you ever heard of an escape room? Of course you have, they're all the rage these days. But have you heard of the escape rooms at The Locked Room? This family-owned business offers a variety of themed rooms, including a Wild West saloon and a creepy clown circus. But what sets them apart is their unique twist on the concept - you're not just trying to escape, you're also trying to solve a mystery. So gather your most cunning friends and put your sleuthing skills to the test.
Now, let's talk food. Albuquerque is known for its New Mexican cuisine, but sometimes you need a break from all that green chile. That's where Poki Poki Cevicheria comes in. This bright and colorful spot offers a variety of ceviche bowls, poke bowls, and even sushi burritos. Not only is it delicious, but it's also a refreshing change of pace from the heavier, spicier dishes typically found in the area. Plus, it's a great opportunity to snap an Instagram-worthy photo with your colorful meal.
If you're in the mood for a different kind of refreshment, head over to Tractor Brewing Company. Now, I know what you're thinking - "But, that's a brewery, isn't that on the typical tourist trail?" Ah, but have you heard of their Tuesday night yoga and beer class? That's right, you can downward dog while sipping on a cold one. And if you're feeling particularly adventurous, they also offer a Thursday night punk rock aerobics class. Nothing says "I'm living my best life" like jumping jacks to the sounds of The Ramones.
But what if you're more of a thrill-seeker? Look no further than Sandia Peak Tramway. This aerial tramway takes you on a 2.7 mile ride up to the top of the Sandia Mountains, offering breathtaking views of the surrounding area. But here's where the real adventure comes in - at the top, you can go on a guided hike, take a mountain biking excursion, or even go skiing in the winter months. And if you're feeling particularly brave, you can even go zip-lining. Just don't look down, unless you want to question all of your life choices up to this point.
Now, let's slow things down a bit. If you're in the mood for a more laid-back activity, head over to ABQ BioPark Botanic Garden. This 36-acre garden features a variety of plant life from around the world, including a Japanese garden, a desert conservatory, and even a butterfly pavilion. But what sets it apart is their "Music in the Botanic Garden" series, which features local musicians performing in a beautiful outdoor setting. It's the perfect way to relax and unwind after a day of adventure.
Finally, we have Meow Wolf's House of Eternal Return. Now, you may have heard of this psychedelic art installation, as it has gained quite a following in recent years. But it's worth mentioning again because it truly is a one-of-a-kind experience. Meow Wolf describes it as "a unique combination of jungle gym, haunted house, children's museum, and immersive art exhibit," which is pretty accurate. You'll find yourself wandering through a seemingly endless maze of rooms and portals, all with their own trippy and surreal decorations. It's like stepping into a different dimension, and it's definitely a must-see for anyone visiting Albuquerque.
So there you have it, folks - some off-the-beaten-path activities to add to your Albuquerque itinerary. Whether you're into outdoor adventures, quirky museums, or just good food and drinks, there's something for everyone. And who knows, you may even discover your new favorite spot in the process.
Just remember, though - while these activities may be less well-known than the hot air balloon rides and Breaking Bad tours, that doesn't mean they're any less enjoyable. In fact, sometimes it's the hidden gems that end up being the most memorable. So get out there and explore Albuquerque, and don't be afraid to try something new. You never know what kind of adventure awaits.
This article has been viewed 294 times.
Article comments
There are no posted comments.