What are the Best Places to Eat in Vienna?
Travel & Leisure → Travel Spot
Author

Andrew Lang

Published

March 13, 2023

Word count

654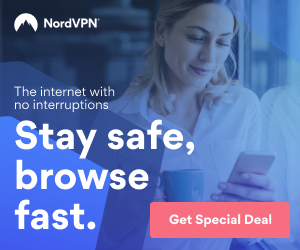 Ah, Vienna - the land of schnitzel, strudel, and all things delicious. As a tourist, it can be overwhelming to navigate the city and figure out where to go beyond the typical tourist traps. But fear not, my fellow foodies, for I have scoured the city and found some of the best places to eat in Vienna that are off the beaten path.
First up, let's talk about Gasthaus Pöschl in Neubau. This cozy spot serves up traditional Austrian fare with a modern twist. From the crispy Wiener schnitzel to the hearty beef goulash, every dish is made with love and care. And the best part? The prices won't break the bank. So pull up a chair, order a beer, and prepare to feast like royalty.
Next on our list is Zum Wohl in Alsergrund. This unassuming wine bar is the perfect place to try some of Austria's best wines, along with some delicious snacks to pair with them. From creamy cheeses to cured meats, the menu is full of delicious nibbles to keep you fueled throughout the night. And the cozy atmosphere is perfect for a romantic date or a night out with friends.
For a taste of Vienna's famous coffee culture, head to Café Hawelka in Innere Stadt. This iconic café has been serving up coffee and pastries since 1939, and it's not hard to see why it's stood the test of time. The coffee is strong and aromatic, and the pastries are rich and buttery. And the best part? The décor is a throwback to old-school Vienna, complete with wood-paneled walls and vintage chandeliers.
If you're looking for something a little different, head to TIAN in Mariahilf. This vegetarian restaurant may not be the first thing that comes to mind when you think of Viennese cuisine, but trust me - it's worth a visit. The menu features inventive dishes made with locally sourced ingredients, and the presentation is as beautiful as the flavors. And for those who like to indulge, the dessert menu is not to be missed.
And last but not least, let's talk about dessert. Vienna is home to some of the most delicious pastries in the world, and one of the best spots is Café Central in Innere Stadt. This elegant café has been serving up classic Viennese pastries for over a century, and it's not hard to see why it's a favorite among locals and tourists alike. From the flaky apple strudel to the creamy sachertorte, every bite is a taste of Viennese history.
Before we part ways, I want to leave you with a few more tips to enhance your culinary adventures in Vienna. First, don't be afraid to try the street food. From the classic würstelstands (sausage stands) to the more exotic falafel stands, the street food scene in Vienna is thriving. And you never know - you may discover a new favorite snack.
Second, keep an eye out for Heurigen. These are wine taverns that serve up homemade wines and traditional Austrian food in a cozy, rustic setting. They're usually found on the outskirts of the city, so it's a great excuse to explore some of the lesser-known neighborhoods of Vienna.
And lastly, be open to trying new things. Vienna has a rich culinary history that goes beyond schnitzel and strudel, and there are plenty of restaurants and cafes that are pushing the boundaries and reinventing classic dishes. So whether you're a vegetarian or a meat lover, a coffee aficionado or a wine connoisseur, there's something for everyone in Vienna's culinary scene.
In conclusion, Vienna is a foodie's paradise with an abundance of amazing restaurants and cafes to explore. Whether you're looking for traditional Austrian fare or something a little more inventive, the city has it all. So next time you find yourself in Vienna, venture off the tourist trail and discover the hidden gems that make this culinary wonderland so special.
This article has been viewed 257 times.
Article comments
There are no posted comments.