What are the More Obscure Places to Visit in Sydney?
Travel & Leisure → Travel Spot
Author

Andrew Lang

Published

March 15, 2023

Word count

811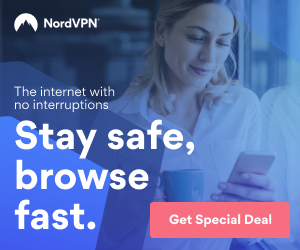 G'day, mates! Welcome to Sydney, the land of beaches, bars, and Bondi Rescue. While the Opera House and Harbour Bridge are no doubt amazing, we all know they're as cliche as Vegemite on toast. So, let's delve into some offbeat experiences that'll have you seeing Sydney through a different lens.
Explore the Rocks
The Rocks may be a well-known historic district, but it's a must-visit for anyone looking for a taste of old-school Sydney. Stroll down cobblestone streets, stop by the weekend market, and sip a pint at the oldest pub in the city, The Lord Nelson Brewery. Just be careful – the ghost of a murdered sailor is said to haunt the area. Spooky!
Visit the Secret Garden at the Royal Botanic Garden
Who knew there was a hidden garden in the heart of the city? Follow the signs in the Royal Botanic Garden, and you'll stumble upon the Secret Garden, a quiet oasis complete with a pond, waterfall, and plenty of shady trees. Pack a picnic, and you'll forget you're in the middle of the CBD.
Take a street art tour in Newtown
Newtown is a bohemian neighborhood that's full of colorful street art. Join a street art tour and explore the laneways and back alleys, where you'll see murals by local and international artists. And if you're lucky, you might even catch a glimpse of a performance by street performers.
Go for a swim at the Murray Rose Pool
Bondi Beach may be packed, but the Murray Rose Pool is a hidden gem just a short walk away. This saltwater pool sits right on the ocean, offering swimmers unbeatable views of the coastline. Plus, it's named after one of Australia's greatest swimmers – what's not to love?
Check out the Sydney Observatory
While most visitors to Sydney flock to the Opera House, not many know about the Sydney Observatory. Take a guided tour and learn about the stars, planets, and galaxies above us. And if you're lucky, you might even catch a glimpse of a shooting star or two.
Visit the MCA Cafe
Most visitors to the Museum of Contemporary Art stop by for the art, but the MCA Cafe is worth a visit all on its own. Located on the rooftop of the museum, the cafe offers panoramic views of the harbor and some seriously delicious food and drinks. Just don't forget your camera – you'll want to snap a few pics for the 'gram.
Get lost in the Paddington Reservoir Gardens
The Paddington Reservoir Gardens are a hidden gem that's perfect for a quiet stroll or picnic. The gardens were built on top of a former reservoir, and the exposed brick walls and arches make for a beautiful backdrop. Plus, there's a small pond and plenty of benches where you can sit and soak up the sun.
Catch a movie at the Golden Age Cinema
Looking for a unique movie-going experience? Head to the Golden Age Cinema, a restored art deco cinema that shows classic films, cult favorites, and new releases. And if you're feeling peckish, the cinema also has a bar and restaurant that serves up some seriously delicious cocktails and snacks.
Take a hike in the Royal National Park
The Royal National Park is a beautiful natural escape just outside of Sydney. Take a hike along the coast and enjoy views of the ocean and the bushland. And if you're lucky, you might even spot some native wildlife, like kangaroos or wallabies.
Visit the Powerhouse Museum
The Powerhouse Museum is a museum of science and technology that's perfect for anyone who loves gadgets and gizmos. Check out the interactive exhibits, learn about the history of technology, and even try your hand at coding or virtual reality. It's a great way to spend a day and flex your brain muscles.
Go for a bike ride in Centennial Park
Centennial Park is a beautiful green space in the heart of Sydney that's perfect for a leisurely bike ride. Rent a bike, pack a picnic, and enjoy the scenery. You might even spot some of the park's resident wildlife, like black swans or kookaburras.
Take a tour of the historic St. Mary's Cathedral
St. Mary's Cathedral is a stunning neo-gothic church that's a must-visit for anyone interested in history and architecture. Take a guided tour and learn about the church's history, including its destruction in a fire and subsequent rebuilding. And if you're lucky, you might even hear the beautiful sound of the cathedral's choir.
So there you have it, folks – some of the best off-the-typical-tourist-trail experiences in Sydney. We hope we've inspired you to explore some of the city's hidden gems and get a taste of local life. Who knows, you might even discover some more secret spots of your own! But remember, always be respectful of the places and people you visit, and have a bloody ripper time!
This article has been viewed 365 times.
Article comments
There are no posted comments.