Why Your Company Needs Employee Resource Groups
Author

Dima Ghawi

Published

July 6, 2023

Word count

410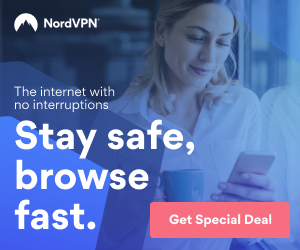 Many organizations are beginning to address their Diversity, Inclusion, and Equity (DEI) policies. From funding professional development programs for minority staff to ensuring equality in the hiring and promotional process. A great way to implement a long-lasting shift towards inclusivity is by chartering Employee Resource Groups (ERGs). ERGs are voluntary, employee-led groups which increase inclusion and encourage a sense of belonging within organizations. There's a reason 90% of Fortune 500 companies have ERGs. These groups are the perfect way to attract diverse talent, ensure the career development of your employees, and encourage progressive conversations in the workplace.
A traditional ERG is composed of an executive sponsor, leadership team, membership base, and allies. Members of the organization are individuals who belong to the ERG's selected group. For example, a female employee would be considered a member of the Women's ERG. In addition to members, allies should be encouraged to join ERGs and attend open events. An ally would be an individual who is a dedicated supporter of the selected group. For example, a male employee would be considered an ally for the Women's ERG. Both allies and members will play an important role in advancing the organization's initiatives and attending group events.
There are countless benefits to chartering ERGs for your organization:
These groups create a safe place for members to meet, discuss shared hardships, and attend specific events focused on their professional or personal development. Many teams hold meetings teaching members how to confront uncomfortable stereotypes in the workplace.
ERGs form a place where members and allies can come together to discuss difficult subjects like unconscious bias and work together to form company-specific solutions to discrimination. These conversations will highlight the disadvantages that your minority team members face and increase awareness. All in all, an ERG is the perfect initiative to boost your DEI plans and ensure that your employees feel included, safe, and engaged.
ERGs foster the perfect environment for networking and building relationships between different groups. Bringing together similar individuals in an ERG will allow employees to form and strengthen communities within your workplace and create a tighter knit organization. In addition to this, allies will be encouraged to learn more about the groups they support from actual members through events like TED Talk viewings, speaker presentations, or group panels.
I highly recommend starting one of these ERGs in your workplace to further your DEI initiatives, increase employee inclusion, and foster a spirit of belonging.
Dima Ghawi is the founder of a global talent development company with a primary mission for advancing individuals in leadership. Through keynote speeches, training programs and executive coaching, Dima has empowered thousands of professionals across the globe to expand their leadership potential. Reach her at DimaGhawi.com and BreakingVases.com.
Article source:
https://articlebiz.com
This article has been viewed 164 times.
Article comments
There are no posted comments.