Is Salvation Conditional Based on Obedience to the Commands of the Mosaic Law During the Church Age?
Self-Improvement → Spirituality
Author

James Rondinone

Published

July 7, 2023

Word count

2,846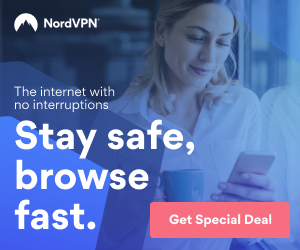 3
Is Salvation Conditional Based on Obedience to the Commands of the Mosaic Law and/or the Directives of Those in Leadership During the Church Age?
Well, here's a million-dollar question for you to consider. Is continual disobedience to various aspects of the Mosaic Law and/or church-related directives the basis for the removal of the indwelling Spirit along with the Spirit-produced blessings at salvation during the Church Age? To answer this, we need to look at what forms the basis for the new covenant that followed the Mosaic Law, which is called the compact of grace and truth.
John 1:17 For the law was given by Moses, but grace and truth came by Jesus Christ.
What we know about the Mosaic law that was given by Moses are a few things. It [provokes sin] and excites the passions [that] it punishes.13 It was a Divine bestowment of entirely unspeakable value to those who were ignorant of the mind and will of God.14 It was but "a figure for the time then [present] that [couldn't] make the worshippers perfect as pertaining to the [conscience,] because it [wasn't] possible that the blood of bulls and of goats should take away sins" ([Hebrews] 9:9; 10:4).15 It also had a shadow of good things to come, though not the very image of the things ([Hebrews] 10:1); and it was this shadow of Gospel blessings which was given by Moses.16
On the other hand, the new covenant of grace and truth came by Jesus Christ. What is grace,you ask? Grace is God's favor and kindness bestowed on those who [don't] deserve it and cannot earn it.17 With that said, what is truth? Truth refers to the life, death, and resurrection [of Christ, who] met all the demands of the Law, [and] now God is free to share [the] fullness of grace with those who trust Christ.18 Another way to define grace and truth is to say they're the highest manifestation and self-communication of Divine love and Divine thought, [which] came into human experience through Jesus Christ.19
What we can now attempt to answer in this dispensation is the following question. What constitutes salvation?
Acts 17:30 And the times of this ignorance God winked at; but now commandeth all men every where to repent:
John 3:14-15 … the Son of man … That whosoever believeth in him should not perish, but have eternal life.
John 7:38-39a He that believeth on me, as the scripture hath said, out of his belly shall flow rivers of living water. (But this spake he of the Spirit, which they that believe on him should receive:…
Ephesians 2:8 For by grace are ye saved through faith; and that not of yourselves: it is the gift of God:
These verses tell us that the basis for an unbeliever becoming saved in this dispensation is that they must repent and believe in His Son Jesus Christ, who pre-existed time, came to earth, i.e., God incarnate (God come in the flesh), was born of a virgin, never sinned, listened to and obeyed the directives of God the Father, died on a cross paying the debt owed by mankind for the sins of the world, forgave sin (canceled or wiped away the record), rose again after three days never to die again, and ascended into heaven to be seated at the Father's right hand.
When God the Father witnesses an unbeliever's confession about their sinful state and their professed faith in His Son, the third member of the Trinity, the Holy Spirit will come into their life, thus indwelling their body. While many churches believe in an unbeliever's admission of sin, their response to the gospel of Christ, and the receiving of God the Holy Spirit, they'd contend that this salvation is conditional, i.e., it's based on obedience. Obedience to what or whom? Let's find out by turning in your Bible to the book of Hebrews.
Hebrews 5:9 And being made perfect, he [Christ] became the author of eternal salvation unto all them that obey him;
As church leaders declare that they operate in Christ's stead, so they contend that eternal salvation is secured only by those in the congregation who obey them, i.e., likewise, as those who are obeying Christ. This obedience is in regard to whatever those in church leadership declare that the assembly should be obedient to. This begs the question. Is obedience the basis for a believer maintaining their salvation? I'd suggest that there's a different way of describing maintaining one's salvation, which is called sanctification. What does this mean, you ask? Let's take a look at a verse from the book of 1 Thessalonians and find out.
1 Thessalonians 4:3 For this is the will of God, even your sanctification, that ye should abstain from fornication:
The Apostle Paul was instructing the believers at Thessalonica as to what the will of God is, and, i.e., it's in regard to a process called sanctification that would help them abstain (become completely set free) from fornication (sexual immorality). Are you aware that there are two aspects to sanctification? The first work consists in cultivating the positive principles of holiness in the soul.20 The second involves overcoming the propensities to evil in our nature, checking and subduing the unholy habits which we had formed before we became Christians21 by applying the principles that were initially learned. What are these principles? They're found in the book of Galatians. Please go there in your Bible.
Galatians 5:22-23 But the fruit of the Spirit is love, joy, peace, longsuffering, gentleness, goodness, faith, Meekness, temperance: against such there is no law.
So, we could say that sanctification is learning how to think about ourselves, others, and the circumstances of life by cultivating the fruit of the Spirit. It's not obedience to rules, ceremonies, rituals, or demands but learning how to develop godly character, which is explained to us in the book of Romans.
Romans 12:2 And be not conformed to this world: but be ye transformed by the renewing of your mind, that ye may prove what is that good, and acceptable, and perfect, will of God.
What helps us in this endeavor is by focusing on being transformed by the renewing of your mind. The Apostle Paul was strongly urging the believers at Rome to not be conformed to this world. The word conformed means to not put on the form, fashion, or appearance of. The appearance of what? The appearance of the world. The word world means the standards of the world; as much opposed to the spirit of genuineChristianity.22
But rather be ye transformed by the renewing of your mind. The word transformed means to appear as new persons with new habits. How is this accomplished? This is cultivated by practicing the renewing of your mind.
What these words refer to is a complete change for the better of the believer's mental processes. Another way to put this is that God transforms our minds and makes us spiritually minded by using His Word. As you spend time meditating on God's Word, memorizing it, and making it a part of your inner man, God will gradually make your mind more spiritual.23
When we confess known sin and learn and apply God's perspective about any area of weakness, we'll be operating under the rule of the Spirit. And thus, as the Spirit agrees with what we're occupied with in our mental attitude, He co-labors with us. This conveys to us that sanctification is not in dos and don'ts but in viewing all aspects of life from divine perspective. Therefore, the inference that the word obey, or being obedient to God's commands, whether those contained in the Mosaic Law or those of church leadership in Hebrews 5:9, somehow secures a believer's salvation must mean something else. What else it could mean is found in the book of 2 Thessalonians. Please turn there.
2 Thessalonians 1:8 In flaming fire taking vengeance on them that know not God, and that obey not the gospel of our Lord Jesus Christ:
Romans 1:16 For I am not ashamed of the gospel of Christ: for it is the power of God unto salvation to every one that believeth; to the Jew first, and also to the Greek.
The Apostle Paul declared that those who know not God are those that obey not the gospel of our Lord Jesus Christ. We're also told in the book of Romans that this same gospel is the power of God (God's spiritual dynamite), which breaks the granite-like heart of the sinner unto salvation (the complete deliverance from sin and eternal death) to every one that believeth in it. So, we can surmise, therefore, that the word obey means believeth. With these thoughts in mind, Hebrews 5:9 could be rewritten as such.
And being made perfect, he [Christ] became the author of eternal salvation unto all them that [believe in] him;
Now that we know that it's not obedience that secures one's salvation, another thing we need to make known is that there's a clear distinction between salvation and sanctification. Let's begin with salvation. Did you know that salvation occurs at a point in time? It's based on a one-time decision. The book of Ephesians will clarify this for us.
Ephesians 2:5 Even when we were dead in sins, hath quickened us together with Christ, (by grace ye are saved;)
No matter whether someone is spiritually dead in their soul in sin, God the Father will quicken them (make alive; spiritual resurrection; the impartation of divine life) by means of the Holy Spirit together (in union) with Christ, for by grace (a mercy that is rich, exhaustless24) you are saved (by repentance and belief the new believer is justified, i.e., the removal of the guilt and penalty of sin and the impartation of a positive righteousness25). And along with this, positional sanctification has taken place. Positional sanctification? This refers to the act of the Holy Spirit taking the believing sinner out of the first Adam with his sin and [death] and placing him in the Last Adam (Jesus Christ) with His righteousness and life.26
With what we've already learned, some might continue to say that this new standing in Christ is conditional based on obedience to thus and such. Well, did you know that the word saved in Koine Greek is in the form of a perfect passive participle? The perfect tense refers to action completed in the past with present results. So, here's what this is saying to us. When you responded to the gospel in the past, you received a saved state which continues on in the present.
So, your salvation, your saved state, and your positional sanctification are secure and not dependent on another way to describe sanctification, that's called progressive sanctification. What is progressive sanctification? This pertains to a believer's walk with God in time. It's the process by which the Holy Spirit eliminates sin from the experience of the believer and produces His fruit, gradually conforming him into the image of the Lord Jesus.27 This is found in the book of Galatians.
Galatians 5:25 If we live in the Spirit, let us also walk in the Spirit.
If we live (wherein we are continually alive though sometimes inactive;28 the new divine life resident in their beings29) in the Spirit, let us also walk in the Spirit (to conduct themselves under the guidance, impulses, and energy of that life30). The word walk in Koine Greek is a present active subjunctive. The present tense denotes continuous action in the present. The active voice indicates that the subject produces the action. And the subjunctive mood denotes possible action of the verb if certain existing facts take place. Putting these together, here's what we could deduce.
Whether these believers continually walk in the Spirit is a decision they'll have to make. Exercising judgment to grow spiritually is a choice that each of us must determine on a daily basis. Therefore, progressive sanctification is conditional. This confirms that salvation is once and for all and is not affected by the choices a believer makes in time.
There are those who still might believe that obedience to the Mosaic Law or whatever leadership says that's needed to be obeyed in order to secure one's salvation is supported by a verse that's found in the book of Hebrews. Please turn there.
Hebrews 13:17 Obey them that have the rule over you, and submit yourselves: for they watch for your souls, as they that must give account, that they may do it with joy, and not with grief: for that is unprofitable for you.
The Jewish converts to the Christian faith were asked to obey (follow their orders; do what they tell you to do) them (the overseers or leaders of Christian churches) that have the rule (authority) over themand submit themselves(yield themselves trustfully to their teaching;31 submit to their authority in all matters of doctrine and discipline32). Based on the way this verse was translated, it appears that those in church leadership are to be obeyed and submitted unequivocally by the congregation. Is this true? A verse from 1 Peter will help to clarify this.
2 Peter 2:1 But there were false prophets also among the people, even as there shall be false teachers among you, who privily shall bring in damnable heresies, even denying the Lord that bought them, and bring upon themselves swift destruction.
This clearly tells us that some in leadership can be described as false prophets or teachers. So, should we be submissive to what they have to say? Absolutely not! How can we discern such? 1 Timothy is where we'll go next.
1 Timothy 3:1-7 1-2a This is a true saying, If a man desire the office of a bishop, he desireth a good work. A bishop then must be …
If someone wants to be a leader in the church, then there are qualifications that need to be met. And there's something else we should be aware of concerning those in church administration that a few verses in 1 Peter will unveil to us.
1 Peter 5:1-3 The elders which are among you I exhort, who am also an elder, and a witness of the sufferings of Christ, and also a partaker of the glory that shall be revealed: Feed the flock of God which is among you, taking the oversight thereof, not by constraint, but willingly; not for filthy lucre, but of a ready mind; Neither as being lords over God's heritage, but being ensamples to the flock.
Besides the qualifications, there are elements of Christian character that should be evidenced to the congregation.
With that said, let's take a closer look at something that was mentioned in the verse from Hebrews 13:17 that's of paramount importance as to what should be one of the main focuses of the ministry for those who are in church authority, i.e., they should watch for your souls. The word watch means to exercise constant vigilance over. Over what?
Obedience to the Mosaic Law? No. Obedience to rules and commands? No. But rather over continuous concern for your souls. The word souls can mean the salvation of the [people, and] all the arrangements should be with that end.33 It also characterizes a person in the comprehensive [thorough understanding of vitality (the power to live or grow];34 [mental vigor] through which he really is himself.35 Did you get what was just said? The following verses will clarify.
Colossians 3:10 And have put on the new man, which is renewed in knowledge after the image of him that created him:
Romans 8:29 For whom he did foreknow, he also did predestinate to be conformed to the image of his Son, that he might be the firstborn among many brethren.
That is what all of the doctrines of the Christian faith should be, i.e., to this end, to know who we are in Christ and be conformed to the image of God's Son. This should be the main reason why we obey those in church leadership. And the rest will take care of itself.
Well, there's one more reason that some are convinced will cause a believer to lose their salvation. What is it, you ask? The next chapter will disclose this.
Endnotes
13The Pulpit Commentary.
14The Pulpit Commentary.
15Jamieson, Faucet, and Brown Commentary.
16Jamieson, Faucet, and Brown Commentary.
17The Bible Exposition Commentary/New Testament.
18The Bible Exposition Commentary/New Testament.
19The Pulpit Commentary.
20Vincent's New Testament Word Studies Pc Study Bible version 5, 2005. BIBLESOFT. WEB.
6 October 2022
˂http://www.biblesoft.com>.
21Vincent's New Testament Word Studies.
22Adam Clarke's Commentary.
23The Bible Exposition Commentary/New Testament.
24Weust's Word Studies.
25Weust's Word Studies.
26Weust's Word Studies.
27Weust's Word Studies.
28Jamieson, Faucet, and Brown Commentary.
29Weust's Word Studies.
30Weust's Word Studies.
31Weust's Word Studies.
32Adam Clarke's Commentary.
33Barnes' Notes.
34Dictionary.com.
My name is James Rondinone. I am a husband, father, and spiritual leader.
I grew up in Massachusetts and began my own spiritual journey early on in life.
I attended Bible college, having completed a two-year Christian Leadership Course of Study and graduated as valedictorian (Summa Cum Laude).
Studying and teaching the Word of God has been a passion of mine for over 20 years.
Article source:
https://articlebiz.com
This article has been viewed 177 times.
Article comments
There are no posted comments.