What does it mean when God says that you are sealed?
Self-Improvement → Spirituality
Author

James Rondinone

Published

July 21, 2023

Word count

703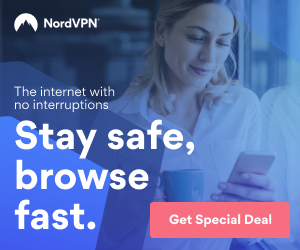 5
You Are Sealed
I'm sure that you have some idea of what it means when something is sealed. When we send a letter, we make sure that the flap of the envelop is securely glued so that the document inside cannot fall out. We also attach our name and address in the front, indicating who it's from, along with including the name and address of where it's going. Imported or exported goods of any kind are placed in some type of container so that they're protected from damage, along with providing the necessary identification from the seller to the purchaser. Did you know that during the time of Christ, a wax seal would have a mark of ownership or identification stamped in it, identifying who was attesting to what was inside the container that had been sealed?65 Likewise, were you aware that at salvation, something like this happened to you? Please turn in your Bibles to the book of Ephesians, and we'll find out what this was.
Ephesians 1:13
In whom ye also trusted, after that ye heard the word of truth, the gospel of your salvation: in whom also after that ye believed, ye were sealed with that holy Spirit of promise,
When you believed the gospel, you were and are sealed with the Holy Spirit! What does it mean when Scripture says that you're sealed? Let's begin by translating this verse. In whom (Christ), after you heard the word of truth, i.e., the gospel of your salvation (the good news that Christ died for [your] sins, was buried, and rose again66), you believed (acknowledged Him as your savior) and were sealed with that holy Spirit.
The phrase ye were sealed in Koine Greek is a verb that's in the aorist passive indicative. This tells us that the moment someone believes the gospel, it's certain that they receive the sealing of the Holy Spirit.
And what this seal refers to is the Holy Spirit Himself. "In the symbolism of [Scripture,] a seal signifies (1) A finished transaction ([Jeremiah] 32:9,10; John 17:4; 19:30), (2) Ownership ([Jeremiah 32:11,12; 2 Timothy 2:19]), [and] (3) Security ([Ester 8:8; Daniel 6:17; Ephesians 4:30])." Thus, God places the Holy Spirit in us permanently … indicating that the great transaction in which God the Son paid for sin, thus satisfying the just demand of God's holy law, is finished; that we saints belong to Him as His heritage, and that [we're] eternally secure.67
Did you really grasp what was just said?
Let's restate it. God the Father, by the sealing of the Holy Spirit in a believer's new life, indicates who is His, i.e., you're owned by Him. And He, the Spirit, will never leave you. And wait, there's more.
14 Which is the earnest of our inheritance until the redemption of the purchased possession, unto the praise of his glory.
Which (the Spirit) is the earnest (the down payment; the "deposit" of the Holy Spirit is a little bit of heaven in believers' lives with a guarantee of much more yet to come;68 as applied to the Holy Spirit, and his influences on the [heart, it] refers to those influences as a pledge of the future glories which await Christians in heaven69) of our inheritance (guaranteeing salvation and heaven) until the believer's redemption (the completion of such; the deliverance of the creature from the bondage of corruption, and from the usurping prince of this world, into the glorious liberty of the children of God;70 glorification, the act of God transforming the present bodies of believers into perfect, sinless, deathless bodies.71
Just think about what beautiful truths are associated with the sealing of the Holy Spirit. He comes to indwell you permanently; He's the mark that signifies that God owns you; that you're eternally secure, and your salvation, and future ascension to heaven is guaranteed. Glory be to God! Shout for joy!
Are you ready to find out another amazing truth about who you are? Let's go.
Endnotes
64The Bible Exposition Commentary/New Testament.
65IVP Bible Background Commentary.
66The Bible Exposition Commentary/New Testament.
67Weust's Word Studies.
68Bible Knowledge Commentary//New Testament.
69Barnes' Notes.
70Jamieson, Faucet, and Brown Commentary.
71Weust's Word Studies.
My name is James Rondinone. I am a husband, father, and spiritual leader.
I grew up in Massachusetts and began my own spiritual journey early on in life.
I attended Bible college, having completed a two-year Christian Leadership Course of Study and graduated as valedictorian (Summa Cum Laude).
Studying and teaching the Word of God has been a passion of mine for over 20 years.
Article source:
https://articlebiz.com
This article has been viewed 178 times.
Rate article
This article has a 1 rating with 1 vote.
Article comments
There are no posted comments.