Web Development Made Easy: Why Outsourcing is the Smart Choice
Computers & Technology → Networking
Author

Yuriy Dobrianskiy

Published

August 8, 2023

Word count

762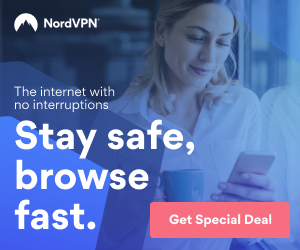 A solid online presence is critical for companies to prosper in today's digital world. A strong software solution not only attracts new customers but also serves as a powerful tool for brand building and customer engagement.
However, for many organizations, establishing and maintaining a high-quality website can be a difficult endeavor. Outsourcing web development services might be a game changer in this situation. In this post, we'll look at the main reasons why outsourcing development services can help your company.
Numbers: The Growth of Outsourcing
ZipDo prepared an interesting statistics about outsourcing that clearly shows us how beneficial it is, let's see:
The global market for IT outsourcing is anticipated to reach $397.6 billion by 2025.
Information technology is the largest worldwide outsourcing industry, accounting for 24.3% of the total market.
Approximately 78% of US-based clients are pleased with their offshore outsourcing arrangements.
Outsourcing contracts can save a company up to 60% of its operational costs on average.
Almost 65% of organizations who outsource application development projects report high levels of satisfaction.
Approximately 55% of businesses that outsource their IT services use offshore vendors.
61% of businesses increased their reliance on outsourcing to help them focus on their main business.
The average contract length for IT outsourcing projects is 3.1 years.
37% of firms outsource information technology to boost internal procedures.
5 Compelling Reasons Why Outsourcing is a Smart Business Move
Cost-Effectiveness:
One of the key reasons firms choose to outsource web development services is to save money. When opposed to hiring an in-house team, outsourcing allows you to significantly lower your costs. Outsourcing gives you access to a worldwide talent pool at a fraction of the cost. You can save money on infrastructure, employee benefits, and training. Furthermore, outsourcing allows you to scale your web development needs based on your company objectives, allowing you to spend resources more efficiently.
Access to Specialized Skills:
Web development necessitates a wide range of technical abilities, ranging from coding and programming to design and user experience. Outsourcing web development services allows you to tap into the experience of experts in these fields. Web development firms frequently employ a team of competent developers, designers, and project managers who work together to build excellent websites. Outsourcing allows you to tap into their aggregate knowledge and experience to create a website that adheres to the most recent industry trends and best practices.
Focus on Core Competencies:
Outsourcing web development services allows you to concentrate on your core capabilities while experts handle the technical parts. You can focus on growing your business, formulating strategies, and better serving your clients by assigning web development responsibilities to a reputable outsourcing partner. This not only increases overall productivity but also ensures that your website receives the attention it needs from industry experts. You can improve the overall efficiency and effectiveness of your business operations by effectively aligning duties.
Faster Time-to-Market:
Time is of importance in today's competitive digital landscape. Outsourcing web development services can dramatically reduce your time-to-market. Web development firms are skilled at managing projects and fulfilling tight deadlines. They use efficient processes, cutting-edge tools and technology, and have the resources needed to complete projects on time. Outsourcing allows you to launch your website faster, obtaining a competitive advantage and quickly capturing market prospects.
Ongoing Support and Maintenance:
To stay up with changing customer expectations and technology improvements, a successful website requires constant maintenance and upgrades. Outsourcing web development services often includes packages for ongoing support and maintenance. This keeps your website up to date, secure, and optimized for performance. With a specialized support team on hand, you can handle technical difficulties quickly, easily integrate updates, and address any concerns that may emerge, freeing up internal resources for other vital work.
Conclusion
Outsourcing web development services can be a strategic move that provides numerous benefits for your business. From cost savings and access to specialized skills to improved focus on core competencies, faster time-to-market, and ongoing support and maintenance, outsourcing can help you build a powerful online presence while allowing you to concentrate on growing your business. Embrace outsourcing as a viable option, and unlock the potential for success in the digital realm.
Considering outsourcing web development? Welcome to Innovation Feel, your go-to destination for outsourcing development services. We take pride in offering a team of dedicated and skilled developers who excel in various areas of expertise. Whether you need web development, mobile app development, or custom software solutions, our talented professionals are here to cater to your specific business needs. Experience the benefits of outsourcing with our devoted team of experts, who are ready to bring your ideas to life.
Yuriy Dobrianskiy, the author of this piece, is a Co-Founder and CEO of Innovation Feel (https://innovationfeel.com/). Yuriy's extensive experience as a Ruby On Rails software engineer aided him in forming strong teams that serve as a digital bridge between clients and engineers, allowing both sides to effortlessly interact.
Article source:
https://articlebiz.com
This article has been viewed 197 times.
Rate article
This article has a 5 rating with 1 vote.
Article comments
There are no posted comments.