Passwordless is the New Cyber Security, Emir Ceric's Meveto Transform Verification, Logging In and Remote Sign Out
Computers & Technology → Networking
Author

James Rogers

Published

February 12, 2023

Word count

602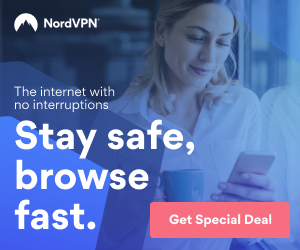 How frequently do you hear a relative having lost access to their accounts? No, these aren't just social media accounts but bank accounts and other backup accounts that have sensitive information stored. Scammers and identity fraudsters sneak on unsuspecting citizens and take control of their accounts via the "easiest" trapdoor, 'passwords'.
A seemingly genuine link from your bank in your email, or an inbox that looks 100% from a trusted source asking you enter the credentials is just one way that professional identity thieves use to gain access. Logging into your account from an unknown pc, keylogger software, credential stuffing, and purchased password dumps are just a few methods that hackers employ to gain access to your accounts. After a decade of identity frauds, with phones keyless, driverless cars, pilotless airplanes; a Bosnian-born US entrepreneur has finally taken authentication, logging-in & out and remote signing out truly passwordless.
Emir Ceric, a business geek, an entrepreneur and a cybersecurity enthusiast in 2017 launched Meveto; an exclusively passwordless domain of authentication.
Passwordless authentication is quickly becoming the new standard in cyber security. Passwords are becoming increasingly vulnerable to cyber-attacks and are becoming less secure as they can be easily guessed or hacked. To address this issue, innovators like Emir Ceric have developed Meveto, a passwordless authentication solution that allows users to securely log in and remotely sign out from any device.
Meveto works by assigning a unique verification key to each user. This key is used to securely authenticate each user and ensures that only authorized access is granted. The key is securely stored in the cloud, which makes it easy to access from any device. An additional layer of security is added by requiring users to provide a one-time code each time they access their account. This code can be sent via SMS, email, or a push notification.
The Meveto authentication system also provides users with the ability to remotely sign out from all their connected devices. This ensures that even if a device is lost or stolen, unauthorized access is prevented. The system also allows users to easily add or remove devices, allowing them to easily keep track of their connected devices. Absolute passwordless is what sets Meveto as a groundbreaking cybersecurity move and let's Emir define his position as a cyber-preneur (Cyber-entrepreneur).
As an authentication system, it provides users with a secure and convenient way to access their accounts. It eliminates the need for passwords, which makes it much more secure than traditional authentication methods. It also allows users to easily manage the devices that are connected to their accounts, ensuring that only authorized access is allowed.
Emir Ceric is a remarkable success story, having achieved remarkable success in the business world at a young age. Born in Bosnia, Ceric has been an entrepreneur since 2009 when he launched a thread spinning business. Veevus was the first venture that unraveled Emir as a promising face of youth entrepreneurship. The unsettling urge for innovation lets him push the limits of thread making industry. From Kevlar threads to UV Body Fuzz and as small as floss fibers, he has absolutely everything for his clients under one roof.
In 2017, Ceric launched a cybersecurity venture, further solidifying his place as a rising star in the business world. Ceric is a dedicated, hard-working entrepreneur who has used his business acumen to create a successful career path for himself. They say, "do what you're passionate about and you'll always do it better than anyone", true to the core, Emir's Meveto let him tap the pains of society and do what eases out life for the masses.
Bosnian-born entrepreneur, Emir Ceric with his brainchild Meveto takes cybersecurity through its metamorphosis. Emir opens a cyber dominion of passwordless security and taps into a less catered division of cybersecurity, accessibility.
Article source:
https://articlebiz.com
This article has been viewed 341 times.
Rate article
This article has a 5 rating with 1 vote.
Article comments
There are no posted comments.