Steps to Transfer Files Using Kindle Desktop Application
Computers & Technology → Networking
Author

Tarun Gulati

Published

March 4, 2020

Word count

504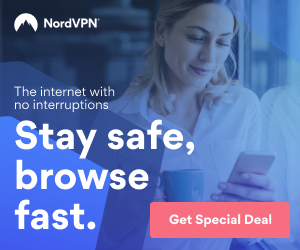 Being a reading addict, it is obvious that you must be having tons of e-books in your e-library on your kindle. Well, it is always beneficial to keep your data safe and secure and get the backup saved on your PC or laptop. Nowadays, there are many ways by which you can easily get your back up. But kindle has some special features that help you that helps you to get easy access to get the backup of your books and content.
Moreover, you can use the same account on different devices using kindle's sync facility. Likewise, you can browse your data and download the content on some other device with the same account. And when it comes to transferring the files from kindle to PC or tablet or even your Mac, there are plenty of options available if you are using kindle.
And one of the most preferred options is to transfer the files using kindle desktop application. But for using this option, it is necessary that your content must be in the cloud. And transferring the files using the cloud is the best and the most convenient option where you don't need to connect the PC and the kindle to make the transfer. While using the kindle desktop application, you don't even need the compatible USB cable. And most importantly, you can use this application in any kind of laptop whether you are using a system with Windows or Mac. Here are some easy steps that you can follow to transfer the files-
The very first thing you need to do is get the kindle app downloaded on your PC or laptop. You can easily download it by clicking on the download option displaying in the kindle reading app. Once it gets downloaded you can sign in through your Amazon account.
The next step is to download all the books you need using the cloud. Once, your amazon account gets synced on your PC or laptop you can get all the books or content downloaded using kindle's special facilities. The downloading process is the simplest task, you just need to search for the book or the content you need and then click on the download option to get it downloaded.
Continuing in this way, you can further find the books on your PC and save them to the desk. After the book or the content gets downloaded, these files are automatically saved in a special download folder if you are using the system with windows and if you are using Mac, then you can find your downloaded data in the library. You can drag these files to the desktop to get easy access or some other folder.
This was the most convenient way to transfer the files using the kindle desktop application. If still, you face any kind of error or some technical issue, then you can simply dial kindle technical support phone number for getting the appropriate solution regarding your problem in a very short time interval.
Our team is a group of qualified engineers who can handle all kinds of technical issues. Our main objective is to resolve customer's issues so that they can enjoy trouble-free reading anywhere because we understand how irritating it is when you are not able to solve any kind of technical glitches. Sometimes a simple problem can cause really big trouble; in that case, our team is available to help you to solve the issues.
Article source:
https://articlebiz.com
This article has been viewed 1,378 times.
Article comments
There are no posted comments.