The Art Of Cold Calling [Mastery In Seven Simple Steps]
Computers & Technology → Networking
Author

Advertising A La Carte

Published

August 18, 2021

Word count

1,424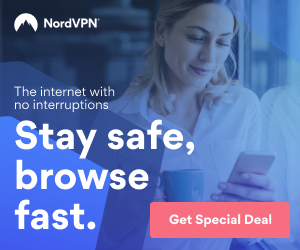 The Art of Cold Calling is so much more than purchased industry contact lists and lots of caffeine.
The definition of a cold call is calling someone you don't know who isn't expecting your call, as summed up perfectly by Aaron Ross of Predictable Revenue. This guide will teach you how to research your prospects, give them advanced heads up of your call, and call them at the optimal time...which makes this less of a cold calling guide and more of an outbound sales strategy primer.
Table of Contents
Research Contacts

Email Finding Software

Email Template

Phone Script Outline

What is a Premail in Outbound Marketing?

Call At The Right Time

How Many Follow Up Emails Should You Send?
Conclusion
Want To Learn More?
The reason outbound sales is so effective is because it's the clearest way to find out where you stand in your sales pipeline. It's one of the few sales techniques that, in certain industries, a business can be successful solely on mastering the art of reaching out to potential clients before they reach out to you.
Who should use outbound sales? While anyone could benefit from telling people about their business, this marketing channel takes research, strategy and style which may be a better fit for items or services where the customer lifetime value is less than the cost of your salesperson's time.
The following is the Art of Cold Calling for business to business (B2B) where the commodity you are trying to sell is a meeting. In this example the pitch is saved for the actual meeting when the prospect is giving their full attention.
Research Contacts
There's a direct correlation between how much you know about your business to how actionable the contacts will be in your funnel. The important questions to ask when narrowing down your prospects are:
1 What industry or industries are most likely to be interested in your product?
2 What qualifications would your ideal customer need to have in order to do business with me? i.e. company size, maturity, ability to afford your product...etc
3 What title would your target decision maker have in their company? i.e. Would your product or service be decided on by the CEO, marketing manager, IT director...etc
4 If you don't know what their title might be, ask. Don't be afraid to call someone at the company like a receptionist or an assistant to the CEO, many times they are happy to help if you sound friendly or important.
Email Finding Software
Now that you've done your contact research, your list should look something like the table below with two extra columns on the right for an email and phone number. Organize your table to have the first name, last name and company website, in that order, as it's optimal for most email finding software.
The next step is to load the first name, last name and company website into any one of the many email finders online. Find That Email is great because of it's bulk search ability and Voila Norbert has a go-to Chrome Extension when doing an email lookup for a single contact. There are at least a dozen other email finders available online, some with better success rates than others.
Typically you'll have success calling the company phone number listed on their website as long as you make the right ask with the person answering the phone. See phone script outline below.
Now that you have a first name, last name, email address and company phone number, it's time to create your email template and phone script outline.
Email Template
When creating a email template, you'll want to create three variations for contacts that you (a) talked to directly (b) you left a voicemail for and (c) you left a message with another person. They'll all look similar with minor changes based on your circumstances. Here's an example of an email template where the prospect didn't answer so I left a voicemail.
Instead of sending a new email, I like to hit "reply" to the premail I sent earlier to keep an easier conversation trail.
Phone Script Outline
I always recommend making an outline on your main points but don't worry about coloring outside the lines.
Once the groundwork has been laid with your research, premail & phone call, I'm never shy to ask to set a meeting right off the bat. I'm always be prepared with an intro, attention grabber & follow up questions nevertheless.
Intro
"Shai, thanks for taking my call. This is Brian with Advertising á la carte, I sent you an email yesterday. I know this interrupting your day so I'll be quick. Would you be available to set up a 15 minute phone call in the future to talk about ways we can save Virgin Airlines on PPC costs?"
Hook or Attention Grabber
"We've saved hundreds of thousands of dollars for other airlines in your industry through optimizing Google Pay Per Click Ad Budgets"
Prepare Yourself with follow up questions
"how are you currently using adwords?"
"do you manage adwords in house or with an agency?"
"what is your biggest pain point with your current adwords campaign?"
Gatekeeper Etiquette: When calling, you'll probably speak to an assistant or other who's job is to filter calls like yours. Instead of asking to speak to the CEO of Virgin Airlines, re-frame the question to "I wanted to follow up on an email I sent to Shai yesterday, can you transfer me to his voicemail please?"
Now that you have your contact list, email template & phone call outline, it's time to start the outreach.
What is a Premail in Outbound Marketing?
The difference between cold calling and premailing your prospect before a call is that your contact is now expecting to hear from you. There's no surprises, so the major friction point is gone.
The Cold Calling Premail was intentionally placed at number five on the list because once you send it, the time is ticking. That's why it's important to create your email template and phone script beforehand so you're ready to dive right into calling.
Call At The Right Time
According to a 2017 article by Call Hippo (infographic below) the best day of the week to promise a phone call would be on a Wednesday and the best time to call would be between 4-5pm. While there are plenty of other days and times to schedule your calls, there's was a significant difference between the first attempt conversations on a Wednesday (195) versus first attempt conversations on a Friday (60) so timing is definitely something to consider.
[Infographic] best time to make business call
After you make a call, assess how it went whether you contacted the prospect directly, left a voicemail, or talked to an assistant. Always send a follow up email so the prospect is aware you tried to reach them.
How Many Follow Up Emails Should You Send?
There's no universal law of how many follow up emails you should send to your prospects. Woodpecker.co says 2-3, Autoklose.com says 5, and Theloopmarketing.com says 8.
You may never have a hard and fast rule on how many follow ups to send, what I recommend is that when the replies or other feedback starts to dwindle after 2-3 attempts, it's not a bad idea to start fresh with new prospects.
The follow up email and phone call mix is also a ratio I use dependent on the role of the prospect in their company. For example with a CEO, I may call more than email because according to personal experience and also Small Biz Genius, almost 60% of C-level executives value information from phone calls with sales reps. The higher up a person is in their company, the heavier I'll rely on the phone over email because it seems to be more appreciated.
Conclusion
The element of surprise is good for the sneakiest of ninjas but won't help you in your outbound sales calls. Next time you're thinking of cold calling a prospect, put yourself in their shoes and ask how you'd like to be contacted if you were in their position. Pair the above strategies with a solid offer and you might find yourself giving outbound sales a bigger portion of your marketing mix than you ever anticipated.
Written by the Cold Calling Experts at https://advertisingalacarte.com
You can read more about our outbound marketing consultation and set up a free initial consultation by clicking on the email link above to set up a quick online meeting or phone ca
This article has been viewed 1,864 times.
Rate article
This article has a 4 rating with 2 votes.
Article comments
There are no posted comments.