Preventing data theft in an enterprise environment
Computers & Technology → Networking
Author

Amit Delphi

Published

August 6, 2022

Word count

552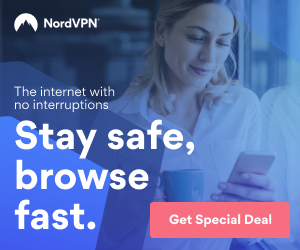 Imagine that one of the employees stumbles upon a usb flash cool disk deliberately left in your company's parking lot. Can anyone argue what he will do? Take my words. He will eventually connect it to a laptop connected to company's network, and the problem emerges.
A happening as simple as this, may cause unthinkable damages in range of million Euros. Thus having an eye on how employees use usb ports turns into a vital item of every data security discipline. The experienced security manager enforces accurate rules applied to the entire local network that is not just limited to monitored web surfing. Blocking usb ports has always been a crucial effort in many places from real estate brokers to software companies. This fulfils two major purposes in improving the overall security of the organization.
First, it will stop horrible viruses from penetrating into your castle. Even though we come to a different conclusion with the blast of on-line services, usb drives are still a common way of spreading viruses. And once a malicious code penetrates your network, it will be able to do any dangerous bad thing including , but not limited to, service outage, corruption or encryption of data, opening your corporate network to hackers, and so on. We know that every organization utilizes up-to-date anti-viruses to stop these viruses. But still the role of a tool that stops all usb viruses cannot be neglected. It stops them even if they are not known due to signature update intervals.
Second, and perhaps more importantly, a usb port is a flawless way to steal confidential data and sell them. Usb flash disks are getting more tiny and larger in capacity at the same time. Today, even mobile phones can do it with no catches. So, an unidentified person can connect a usb pen drive and copy everything such as your clients' confidential information and campaigns data. This sort of files can be presented to your rivals, or be utilised such that make IT manager get blamed soon. Even I have important files that must be safe from intruders.
I can mention two items that can be carried out to preclude stealing data. You can decide to completely lock use of usb ports, or merely watch their usage. Disabling USB ports have several different ways such as changing BIOS settings, changing registry, or buying a software designed to block usb ports without affecting allowed usb devices such as mouse and keyboard. This is the final way in preventing data leakage through usb.
Logging activity on usb ports, however, provides more flexibility while blocking data theft. The IT administrator, or whoever else is responsible for that role, will be able to see what is happening on usb ports of computers connected to corporate network through a central control panel. For example, he or she can effortlessly get to know when a particular person has copied a secret file on any given date. This time using a useful platform that takes care of everything, is even more important.
In conclusion, we know that the computer arena without USB ports would be very dull. We also agree that they are useful. However, we cannot afford to overlook the peril. security personnel should do crucial measures to block or watch usb ports as per their security audits.
This article has been viewed 540 times.
Rate article
This article has a 4 rating with 1 vote.
Article comments
There are no posted comments.