Business Networking Tips for Beginners
Computers & Technology → Networking
Author

George Katsoudas

Published

June 3, 2019

Word count

441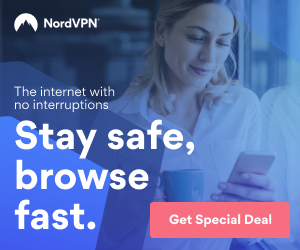 A business networking event is a good opportunity to introduce your business, create new connections and find future business partners. Effective networking includes building lasting relationships, establishing a good reputation and sharing relevant information and knowledge with other business owners of their industry.
Networking also involves a learning gradual process and requires attention, patience, consistency, organisation and persistence. If you want to be join a business networking event and find new opportunities for your business, consider the following helpful tips:
#1 Participate
Business networking won't be networking without your participation. If you want to become good at networking, you must spend some time and effort in joining business networking events and interacting with entrepreneurs in your niche. Networking also requires consistency, and attending meetings regularly brings the best results.
#2 Extend Help
The best way to build a good impression and establish credibility is to help others find new customers. This is also a good reminder that networking is based both on giving and receiving. If you are willing to provide others with the help and mentorship that they need, you will also receive it in return. This is the concept of good business referrals.
#3 Appreciate Networking
It is important to recognise networking as a valuable opportunity to help your business grow and succeed. If networking is not working out the way you hoped, it's a good idea to re-evaluate your strategy. Perhaps you are not approaching enough people, or maybe you spend too much time talking and not enough time listening at networking events? Do not hesitate to ask others for advice to help you make the most of networking events.
#4 Express Yourself
Showing your unique identity can help others distinguish yourself among your peers and will ensure they will remember you. At networking events, showing your interest in others is as important as expressing yourself. When talking to others, it is a good idea to explain what sets your business apart from others.
#5 Say Thank You
Saying "thanks" a basic way of showing appreciation. If you happen to receive assistance or advice from a fellow entrepreneur or business owner, don't forget to thank your new contact for the help they provided. Showing your appreciation for others' input is an important step in building lasting collaborations.
Learning effective networking strategies does not happen overnight. If you would like to gain experience in business networking in Sydney, we can help! At BxNetworking, our meetings are structured to ensure a collaborative and friendly environment. We set the tone for relaxed and friendly interactions because we believe that your engagement and curiosity is the best way to maximise opportunities in business networking.
Welcome to BxNetworking! We are a growing business networking community and provide Business and Education Events in Australia. Book a meeting or become a member today! - www.bxbusinessnetworking.com.au
Article source:
https://articlebiz.com
This article has been viewed 1,784 times.
Rate article
This article has a 2 rating with 2 votes.
Article comments
There are no posted comments.