What does it mean when God says you are an heir?
Self-Improvement → Spirituality
Author

James Rondinone

Published

August 10, 2023

Word count

777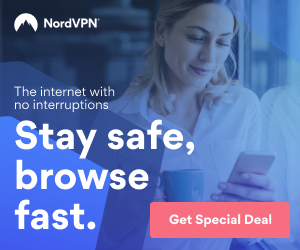 8
You Are an Heir
In the world we live in, this can be a very contentious issue. In my teenage years, there was a period of time when I lived with my mom and dad next door to my Italian grandparents. At times, I'd go over to their house for lunch. Usually, my grandmother always had something cooking. My favorite dish was rice and butter. Yes, that's right.
Being Italian, she was a very good cook. She usually also had some sort of pasta dish prepared. When offered, I'd always accept. On one particular day, my grandfather asked me if I'd like to play an Italian card game called Briscola. To which I said yes. So, he taught me how to play this game of cards that he learned when he lived as a little boy in Italy. From there on out, my grandfather and I would eat and play cards whenever I visited for lunch.
One day, unexpectedly, he told to me that he'd like to give me his car when I was old enough to drive. This was a 1967 Dodge Dart that had slightly over [ten thousand] miles on it. He maintained it so rigorously that you'd have thought it was a new car. Finally, the time came when I turned sixteen, and subsequently took driving lessons and passed the road test, which my father conveyed to him.
This caused quite a stir amongst my father's brother and five sisters. My dad told me that all his siblings were going to meet at my grandfather's house to discuss this situation. I thought it was a done deal. Why wouldn't my aunts and uncles not want me to have this car? I was frequently reminded by both my grandfather and grandmother that carrying the Rondinone name was of primary importance to them. And at that time, I was the only male grandson who was carrying their last name. So, I thought this carried some influence as to the outcome.
While I waited at home with anticipation and excitement about receiving the news that I'd be getting this car, my father finally arrived home. When he called me to discuss what had transpired, I could immediately see on his face that this meeting didn't go well. He told me that, unfortunately, one of my younger cousins, who was about to enter his first year of college, got the car. I was devastated. What really hurt the most was the knowledge that I'd been told by my grandfather that this was going to be my car at the appropriate time. And somehow, his promise was altered by his sons and daughters, i.e., my aunts and uncles, whom I'd always looked up to.
Have you ever been disappointed being an heir who didn't receive what they were promised at said time? Well, did you know that you are an heir, an heir of God, being witnessed of such by the Holy Spirit, who's guaranteed what God has promised you? Let's find out more about how the Spirit gives us witness and what it is that you're assured of receiving at salvation. The book of Romans will tell us more about this.
Romans 8:16-17
The Spirit itself beareth witness with our spirit, that we are the children of God: And if children, then heirs; heirs of God, and joint-heirs with Christ; if so be that we suffer with him, that we may be also glorified together.
As a child of God, the Holy Spirit has given you witness (evidence) of His presence with your spirit (human spirit; mind) in a joint testimony to the fact that [you're] a child of God78 by producing in [you] the appropriate effects of His influence. And because you are God's child, you're also an heirlike your fellow believers who are heirs; heirs (recipients of all spiritual blessings now79) of God, and joint-heirs with Christ (and in the future [you'll] share with the Lord Jesus in all the riches of God's kingdom80). Over time, these blessings that you've been given will be evidenced to yourself and others as you grow spiritually.
So, to be an heir means that at salvation you were the recipient of all spiritual blessings, and still are, and will continue to be.
The blessing that we'll take a look at next talks about the fact that you've been put right with God. Any guess what word describes this spiritual reality?
Endnotes
78Weust's Word Studies.
79Bible Knowledge Commentary/New Testament.
80Bible Knowledge Commentary/New Testament.
My name is James Rondinone. I am a husband, father, and spiritual leader.
I grew up in Massachusetts and began my own spiritual journey early on in life.
I attended Bible college, having completed a two-year Christian Leadership Course of Study and graduated as valedictorian (Summa Cum Laude).
Studying and teaching the Word of God has been a passion of mine for over 20 years.
Article source:
https://articlebiz.com
This article has been viewed 147 times.
Article comments
There are no posted comments.