What does it mean when God says you are perfected?
Self-Improvement → Spirituality
Author

James Rondinone

Published

September 4, 2023

Word count

849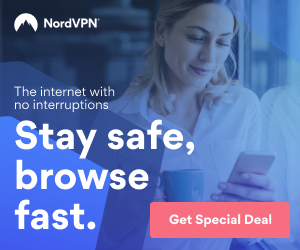 11
You Are Perfected
Before I was saved, I made many decisions that were self-centered and, thus, self-destructive. One of them had to do with a relationship that I had with a young lady when I was in my early twenties. I was introduced to her by my best friend's wife.
She came from an Italian family, like me. We went on many dates and simply enjoyed each other's company. One thing led to another, and we got intimate. This became a regular occurrence over many months until one day, I received a phone call from a member of her family letting me know that she was pregnant.
What was a non-committal relationship became a matter of, what should we do next? She wanted to get married, but I was hesitant. I felt that I wasn't ready to make a long-term commitment. This didn't sit well with her and her family. As time went by, a final decision needed to be made.
However, in the midst of it all, I received a phone call from one of her family members letting me know that she had a miscarriage. I was told in no uncertain terms to no longer have anything to do with her again. And so, I never heard from her anymore.
A few years later, I found Christ, or rather He found me. And so, a new life had begun. I began to think, speak, and act differently. After many years had gone by, I decided to start writing and publishing books on various spiritual topics. One of the manuscripts had to do with forgiveness and guilt.
As I was writing it, I asked God if I needed to make amends for any decisions that I'd made in my past. Two names came up. One had to do with a fellow believer, and the other had to do with this girl. I was initially filled with guilt and shame as to how I had mistreated each one of them. So, I proceeded to search for their phone numbers, call them up, admit, apologize for my past misconduct, and clear my conscience.
I was able to get a hold of the fellow believer and address the issue. He accepted my apology. Then, I tried to get in touch with the woman. I did an online search and found many men and women that went by her maiden name. Some of them even lived in the state where she was from. I called as many as possible, but there was no connection to her. So, this attempt ended.
I did what I believed God put on my heart. I followed through the best that I could. My guilt is gone. Thank you, Lord.
What about you? Do you harbor any regrets? Do you believe that God holds you accountable for any of your sins that His Son has paid the penalty for on the cross? Might He put on your heart to address certain ones?
Let's find out how He thinks about you now that you've become His son or daughter. The book of Hebrews is where we'll turn to next.
Hebrews 10:14
For by one offering he hath perfected for ever them that are sanctified.
By Christ's death on the cross, He has perfected for ever them that are sanctified (progressive sanctification; those that are being made holy). What does it mean when this verse says that believers are perfected forever? This word means that you have a perfect standing before God by Christ's one offering of Himself on the cross which constitutes that your sins were fully taken away and your conscience was cleansed from guilt.
This tells us that on the cross, Christ took your place. He paid the debt or penalty owed for every sin that you have or ever will commit. And along with this, He wiped away the record of every one of your sins, thus removing every ounce of guilt associated with each one.
The verb perfected in Koine Greek is in the form a perfect active indicative. In this instance, this verse could be interpreted to say that you, who has believed in the one offering of Christ, were not only sanctified but perfected at the same point in time in the past with the effects of the reality of your sins being forgiven and the guilt removed remain persisting in your new life in the present.
So, why should you no longer carry shame around with you? It's because you're a new creation, i.e., a new person with a unique nature. Stop reminding yourself of what you've done in the past and bring about a resurgence of regret all over again unless the Holy Spirit influences you to make amends with those whom you've hurt.
What we'll talk about next are two things that God has given us that can never be taken away by someone else or something we've done. Are you ready to find out what these are? Then please turn the page.
My name is James Rondinone. I am a husband, father, and spiritual leader.
I grew up in Massachusetts and began my own spiritual journey early on in life.
I attended Bible college, having completed a two-year Christian Leadership Course of Study and graduated as valedictorian (Summa Cum Laude).
Studying and teaching the Word of God has been a passion of mine for over 20 years.
Article source:
https://articlebiz.com
This article has been viewed 62 times.
Article comments
There are no posted comments.