PART 18 I AM
Self-Improvement → Spirituality
Author

James Rondinone

Published

October 28, 2023

Word count

630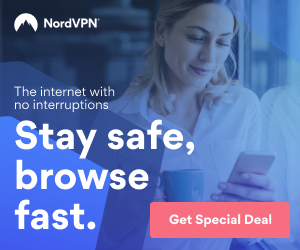 18
You Are Complete
When you think of the word complete, what comes to your mind? For me, this word means that whatever it is, it has all that I'm looking for. When I turned sixteen, I attended driving school. After successfully completing it, my father told me that he'd like to buy me a starter car. So, once a week we'd go to different car dealerships looking at used cars.
It seemed like everywhere we went, I couldn't make up my mind. They were all nice, but none of them piqued my interest until as we were driving into another dealership, there it was. It caught my attention. I was in car love. It was complete. The year was 1967. Any idea what car I was looking at? Think of a horse. You guessed it.
It was a 1967 Ford Mustang GT convertible with a red exterior, black interior, 4-speed, and a v8 engine. After my dad and I looked it over, he gave me the shocking news. He wouldn't buy me the car because he felt that I'd get killed in it. I was devastated.
Did you know that the way I characterized this car, God thinks about us in a similar fashion? Maybe, as any car starts to put on more miles and needs repairs our impressions about it might change. However, God's thoughts about us never change.
When we were unbelievers, there's nothing about us that got Him excited. Whether someone is seven feet tall, whether they're termed a genius, whether they've invented many things, whether they're the strongest man or woman in the world, or the richest, our completeness, that's what God's looking for. This comes not from anything desirable concerning our lives but it's a spiritual quality that's received from Him at salvation. A verse from the book of Colossians tells us more about what this completeness is all about.
Colossians 2:10
And ye are complete in him, which is the head of all principality and power:
Have you ever wondered what it means when Scripture says that you're complete in Christ?
This word in Greek can have a few meanings.
It means that in Christ:
You fully possess maximum amounts of blessings.
[You] have or share in the goodness of the nature which He is.129
[You're] richly furnished with the power and gifts of the Holy Spirit.130
[There are resources] from which [you] may be filled, that nothing may be wanting to [you].131
What else we know about this word in Koine Greek is that it's a verb that's classified as a perfect passive participle. Thus, we can restate this verse saying, that you received this completeness at a point in time in the past when you responded to the gospel and were placed in union with Christ and presently remain complete.
When God looks at you, He sees you continuously complete in His Son. And all that has been deposited in your spirit in this respect will remain no matter what. You've been filled full, with the present result that you are in a state of [fulness, such that] in Christ [you'll] find the satisfaction of every spiritual want.132So, stop looking at yourself as to what you see in the natural but start looking at yourself as always being complete in Him.
The next spiritual reality that has taken place in your life at salvation is a declaration that most of us have sought from family, friends, and society. Any idea what this could be referring to? Let's find out.
Endnotes
129Bible Knowledge Commentary//New Testament.
130Thayer's Greek Lexicon and Brown Driver & Briggs Hebrew Lexicon.
131Calvin's Commentaries.
132Weust's Word Studies.
My name is James Rondinone. I am a husband, father, and spiritual leader.
I grew up in Massachusetts and began my own spiritual journey early on in life.
I attended Bible college, having completed a two-year Christian Leadership Course of Study and graduated as valedictorian (Summa Cum Laude).
Studying and teaching the Word of God has been a passion of mine for over 20 years.
Article source:
https://articlebiz.com
This article has been viewed 89 times.
Article comments
There are no posted comments.