PART 20 I AM
Self-Improvement → Spirituality
Author

James Rondinone

Published

November 8, 2023

Word count

739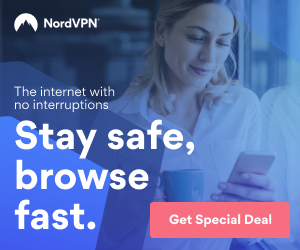 20
You Are a Peculiar Person
Is there something you own that you cherish? A dog, a cat, a baseball card, a car, a piece of jewelry, a work of art, a stamp, etc. I'm sure each of us owns something special, whether of monetary value or not. And I'll bet there's at least one thing that we wish we could own.
In the article that follows, there's something that someone wanted to buy when he was a kid but was unable to afford until he got older and had enough money to purchase it. Any idea what this was? The following article will tell us what this item was.
A $180K POKÉMON CARD AND THE GEEKIEST STUFF THAT COULD MAKE YOU RICH
Although there are many avenues you can take to earn $1 million, here's one that might surprise you: cashing in on your geeky collectibles. It sounds a little far-fetched, but some collectibles have made their [owner's] big bucks at auctions.
Just this month, a rare Pokemon card featuring the ever-popular Charizard sold for $183,812 at auction, Cardhop reported. That's the highest known price paid for this particular card. And the buyer is just as [surprised] as the price — the vintage trading card was bought by the rapper Logic.
"When I was a [kid,] I absolutely loved Pokémon but couldn't afford the cards," he wrote on Instagram. "I remember even trying to trade food stamps for [them, and now, as an adult who has saved every penny, he has made,] being able to enjoy something that I've loved since childhood now as a grown man is like buying back a piece of something I could never [have. It's not about the material,] it's about the experience."
Of course, how much your geeky collectibles are worth can be subjective and might depend on a variety of factors like condition, rarity, [age,] and demand. You'll likely need multiple rare and valuable collectibles to fetch [one] million, but it could be worth a try if you've got a collection.137
What we're going to take a look at is what God considers the most valuable collection in the world. Any idea what this is? Where this is found in the Bible is in the book of 1 Peter.
1 Peter 2:9
But ye are a chosen generation, a royal priesthood, an holy nation, a peculiar people; that ye should shew forth the praises of him who hath called you out of darkness into his marvellous light:
The Apostle Peter was addressing Jewish and Gentile Christians who've been scattered about in different countries, telling them that collectively they're a chosen generation (an elect race; to all who believed in Christ), a royal priesthood (a body of priest-kings138), a holy nation (a multitude of people of the same nature139), and a peculiar people. What does it mean when God describes these believers as being peculiar? There are two meanings of the word peculiar, according to Thesaurus.com, which are distinct or unique. With that said, we can say that the Christian body or church is a distinct or unique people and is God's most valuable collection. You, as a member of this body, are one of God's most valuable collections.
But wait, there's one more perspective about these words that's taken from Wuest's Word Studies. Are you ready for it? The phrase peculiar people refers to the unique, private, personal ownership of the saints by God. Therefore, each believer, and that includes you, is God's unique possession just as if that saint were the only human being in existence.140 Wow! Reflect upon that.
From this, we can deduct from the following verse what it is that God desires the most.
2 Peter 3:9c … that all should come to repentance.
The spiritual blessing that we'll take a look at next has to do with something that I remember being taught repeatedly in the Catholic high school I attended and the church that I was brought up in. It was paramount in that what was conveyed should be obeyed under all costs. Any idea what I'm talking about? Think of Moses and the number ten.
Endnotes
137Cynthis Measom. "A $180K POKÉMON CARD AND THE GEEKIEST STUFF THAT COULD MAKE YOU RICH," 6 November 2022
.
138Jamieson, Faucet, and Brown Commentary.
139Wuest's Word Studies.
140Wuest's Word Studies.
My name is James Rondinone. I am a husband, father, and spiritual leader.
I grew up in Massachusetts and began my own spiritual journey early on in life.
I attended Bible college, having completed a two-year Christian Leadership Course of Study and graduated as valedictorian (Summa Cum Laude).
Studying and teaching the Word of God has been a passion of mine for over 20 years.
Article source:
https://articlebiz.com
This article has been viewed 116 times.
Article comments
There are no posted comments.