BIG CAT Proposal...
Author

Doug Smith

Published

July 23, 2010

Word count

773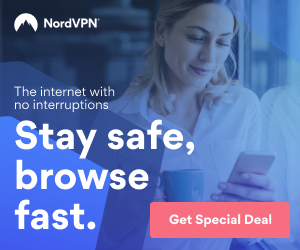 Weddings at Big Cat Rescue are never... Ordinary!
Enjoy a taste of life less ordinary. Bring your wedding to Big Cat Rescue - nothing could be more unique! If typical wedding ceremonies are not for you, Big Cat Rescue can provide the perfect setting for the wedding ceremony of your dreams. A day everyone will remember and be talking about for years.
Big Cat Rescue provides a setting of sheer paradise for nature-loving couples seeking an exotic location for the wedding of their dreams. Imagine palm trees stirring in a light breeze, sunlight trickling through the canopy of trees overhead. Your guests are seated, anticipating the ceremony to begin. Then you hear the ROAR of several of our wild cats; announcing they too are witness to your special moment. There is nothing ordinary about a wedding at Big Cat Rescue; an unforgettable memory.
You and your guests will feel you have traveled to the ends of the earth, surrounded by 45 acres, home to over 100 exotic cats. But you haven't. You've just had the wedding ceremony of your dreams at Big Cat Rescue.
"One of the most popular locations for Tampa weddings."
Weddings are nothing short of amazing at Big Cat Rescue,
a sanctuary home to over 100 rescued exotic wild cats.
Big Cat Rescue provides the ideal backdrop for weddings, but the experience doesn't stop there. The wedding couple and guests can follow the ceremony with a private up-close tour of our sanctuary; visiting the special Cat-a-tat homes to our rescued exotic cats. Around every corner awaits a unique experience. Follow your tour with an indoor reception at our 'Lions Lair Party Pavilion'. No part of your special day will be ordinary at Big Cat Rescue.
Countless Options Available to ensure that your Wedding Day
Is a Totally Unique Experience for all in Attendance.
"We didn't want a big, fancy or traditional wedding ceremony but we did want it to be memorable for ourselves, our family and our friends. Our wedding consultant Barbara was always available to answer any questions that I had along the path. We had friends from as far away as Finland come for our wedding. Everyone had a great time and we so enjoyed the walking tour afterward. What a wonderful experience! From the Guinea Hens to the Tigers, they all assisted in making our day so special. THANK YOU Carole, Barbara and all the volunteers of BigCats for providing this service for us. We so appreciate your sharing BigCat Rescue and your wonderful animals with us so that our special day became not only special but unforgettable.
Bobby and Susi Kirkpatrick Lakeland, FL
If you are looking for an out of the ordinary setting for your wedding...
Look no further!
So many details, so little time! Not a worry! Big Cat Rescue can take care of almost everything.
Your unique ceremony can be performed by the Founder of Big Cat Rescue, Carole Baskin. Carole has officiated at numerous ceremonies; in tails to even hula skirts.
We can provide digital wedding photography and state-of-the-art HD video too!
Need more assistance planning your special day? Now a worry. Call or email us for details at 813.920.4130 x 3 or Weddings@BigCatRescue.org
Who do you know that's been married in the midst
of over 100 exotic species of wild cats?
You can have the wedding of your dreams - unlike any other - and have the peace of mind knowing that your wedding dollars are going to fund this Big Cat Sanctuary; home to over 100 unwanted, abandoned, and abused animals. All of your wedding dollars go directly to the cats; providing them with better Cat-a-tats, food, and health care.
Prices
Wedding ceremony: $200.00
Bride, Groom and each guest: multiply by $35.00 for seating on the sandy white beach and your private guided tour of the Sanctuary.
Digital Wedding Photography: $400.00. Price includes a CD of all photos and a slide-show CD set to music.
HD Video: Add $100.00
There is a 25% non-refundable deposit. Prices and terms subject to change without notice. Call or email for details. 813.920.4130 x 3 Weddings@BigCatRescue.org
As seen in Tampa Bay's Best Wedding and Party Planner
Fox 13 and Cox Radio's Valentine's Day Wedding Stories
For more information on your eligibility to marry in Hillsborough County Florida visit the Clerk's Office.
See and read more about renting the Lions Lair Party Pavilion - Click Here
Create a wedding gift registry with the I Do Foundation's partner stores and up to 10% of gift purchases will be donated to your favorite charity. Choose Big Cat Rescue when you register HERE
Reserve your date today!
We will help make your wedding a one-of-a-kind unique experience.
Weddings@BigCatRescue.org
Big Cat Rescue, a non profit educational sanctuary, is devoted to rescuing and providing a permanent home for exotic (i.e. wild, not domestic) cats who have been abused, abandoned, bred to be pets, retired from performing acts, or saved from being slaughtered for fur coats, and to educating the public about these animals and the issues facing them in captivity and in the wild.
Article source:
https://articlebiz.com
This article has been viewed 1,095 times.
Article comments
There are no posted comments.