Liger + Tiger + Lion = BIG CAT RESCUE!
Author

Doug Smith

Published

September 15, 2010

Word count

621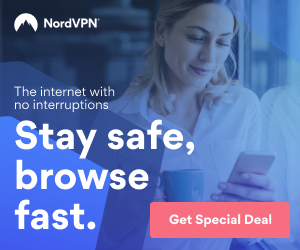 Do you see yourself looking over the vast Serengeti plains, searching the horizon for a glimpse of a pride of Lions, or a Leopard lounging in the trees? Do you imagine yourself in India, riding an elephant through the high grass with your eyes peeled for the elusive Tiger? Have you ever thought how great it would be to hike through the rainforest, listening to the
When would you be most likely to visit?
Weekday AM
Weekday PM
Weekend AM
Weekend PM
tropical birds, ever on the lookout for a Leopard or an Ocelot high in the canopy? Have you ever been to the zoo and wanted to be closer to the exotic cats; so close you could almost touch them? You don't have to spend tens of thousands of dollars to make these dreams come true. The world's largest accredited big cat rescue facility is right here in Tampa, Florida at Big Cat Rescue.
This 45 acre, wildlife sanctuary is home to 140 cats representing 16 species of wild cat. All in one place you can see Lions, Tigers, Geoffroy Cats, Jungle Cats, Servals, Caracals, Snow Leopards, Bobcats, Lynx and more. Watch Tigers swimming in the lake or see them run full speed through their 3 acre cat-a-tat. Get so close to them that you can almost feel their hot breath on your skin. Take photos that everyone will think you took in the wild. Spend the afternoon with our Keepers walking the park to watch them hand out treats to Bearcats, Ocelots and Bobcats draped through the trees overhead. Trudge through the bush and spot Caracals, Servals and Jungle Cats in hot pursuit of lizards and birds.
Take a walk out into the plains and see Lions or the Fishing Cat in waterfall enclosures. See with your own eyes, the only White Servals in the world. See the majestic Snow Leopards emerging from their air conditioned caves into huge enclosures of simulated snow covered ledges. Experience the harmony between lions and tigers who live together in prides. Learn all about these elegant creatures and what you can do to preserve them in the wild.
All of these cats are endangered or in danger of becoming so and in many cases their numbers have dwindled to only a few remaining individuals. Visit Big Cat Rescue on line or in person to see what we are doing to try and set nature back into balance. You can help by taking a day tour, spending the day with our Keepers, adopting a cat, joining as a member, watch us feeding the cats, or see how our Keepers work with the cats, or take a photo safari. All of your donations are tax deductible and all of the proceeds go directly to the cause.
We are not a zoo and our animals' peace and tranquility come first. The ONLY way to visit is on one of the following guided tours. For more information on each type of tour, please click on the Tour Page before emailing or calling. We are staffed by volunteers and your questions can be more fully and quickly answered by going to our Tour Page.
If you are traveling with pets, you cannot bring them onto the property. Florida law (and common sense) prohibit you from leaving them in your car, even with the A/C running.
Getting Here: Big Cat Rescue is only 10 minutes from Tampa International Airport and 9 miles from Busch Gardens. It is an hour away from Disney and right next door to a huge new mall. You will find lots of things to do in the Tampa Bay area, but will probably join all of our visitors who have said "This was the most fun I have ever had!"
Big Cat Rescue, a non profit educational sanctuary, is devoted to rescuing and providing a permanent home for exotic (i.e. wild, not domestic) cats who have been abused, abandoned, bred to be pets, retired from performing acts, or saved from being slaughtered for fur coats, and to educating the public about these animals and the issues facing them in captivity and in the wild.
Article source:
https://articlebiz.com
This article has been viewed 955 times.
Article comments
There are no posted comments.