Help FREE Tony the Tiger!
Author

Doug Smith

Published

January 22, 2011

Word count

561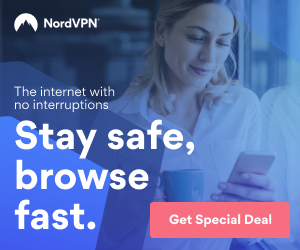 Put Your Claws into the Cause.
Several times a day people will contact us and say that they don't have money to donate and they don't live close enough, or have enough time to join our volunteer program...but they want to help; they want to make a difference.
If that sounds like you, this page is how you can help.
We have a whole page of easy ways you can help for free, so I won't repeat them here, but here is the link if you haven't checked them out yet:
For the truly passionate The following ways that you can be an AdvoCat are for those who want to take off-site volunteering up to the next level. Only self motivated individuals needed. A big part of what makes Big Cat Rescue so successful is that we spend less than 10% of donations on fundraising and administrative costs, because we have so many awesome volunteers who do the "lion's share" of the work. Most organizations complain that their volunteers are more bother than they are worth, but that isn't true here because we quickly separate the truly devoted from those who just want bragging rights to say they are part of the Big Cat Pride.
How you handle yourself from here will let us know which group you belong to. If you can take the ideas below and put them into action for the cats, we want to hear about your successes. We just don't have time to tailor make a volunteer project for you, only to have you decide it is too much work. The ideas below come from the AdvoCat superstars who did these things on their own. Because they have consistently produced such great results, they have become part of the inner circle of highly prized volunteers. You could become one of them. It is all up to you.
Print out a two sided flier that you can save and share with all the ways to help save big cats. Page 1 Page 2
Click on the image to get a larger size you can print out as a poster or illustration.
Print out a bobcat brochure to help save bobcats where you live.
See how you can investigate and expose abusers. Be a Saber Tooth Sleuth Big Cat Credit Card
You can give more without spending more by turning your everyday spending into meaningful donations with a customized Big Cat Rescue Capital One credit card. Share your passion and donate to Big Cat Rescue with your everyday purchases. We've partnered with Capital One® Card Lab Connect to bring you our newest fundraising program, which helps us earn money doing what you do every day! Just carry one of our custom credit cards (it comes with a competitive rate and no annual fee), and 1% of purchases made with the card will be donated to Big Cat Rescue.
Not only will you be donating to the cats with each purchase you make, you'll be helping to spread the word when people see your wildly unique card, designed specifically for Big Cat Rescue. Three custom cards are currently available featuring Cameron the lion, Cheetaro the leopard, and Shere Khan & China Doll the tigers! What a great way to share the cats' stories every time you pull out your credit card. Tell others too by downloading Credit Card Flyer
Big Cat Rescue, a non profit educational sanctuary, is devoted to rescuing and providing a permanent home for exotic (i.e. wild, not domestic) cats who have been abused, abandoned, bred to be pets, retired from performing acts, or saved from being slaughtered for fur coats, and to educating the public about these animals and the issues facing them in captivity and in the wild.
Article source:
https://articlebiz.com
This article has been viewed 1,448 times.
Rate article
This article has a 4 rating with 1 vote.
Article comments
There are no posted comments.