Camping Guidelines
Author

Deana Monzo

Published

August 15, 2011

Word count

553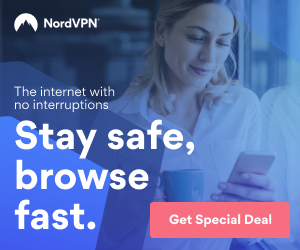 Camping is an excellent outdoor recreational activity. Basically for camping, the campers leave urban areas, their home district, or civilization and enjoy nature while spending one or several nights in the great outdoors. Camping involves the use of a tent, cabin, caravan, motor home, a primitive structure, or no shelter at all (minimalistic). Camping is an awesome activity as well as it having some complexities. Therefore campers should acquire some basic tips and principal guidelines on camping.
Here I have drawn some basic camping guidelines:
Backpacking:
The general principle of backpacking for camping is taking lighter weight items that would be at the bottom of a backpack and heavier items would be at the top, close to the body. The gear needed and how it's packed will be dependent on the type of trip planned and the type of conditions a person plans to go in. Like, if you are planning to be scrambling or hiking off-trail on rough terrain or snow, you might want to pack the lower weight items to ensure the free movement against the center of gravity. However, while backpacking for a general camping don't forget to take below mentioned things
Sleeping bag

Mattresses

Clothes depends on weather or temperature

Tents and tarps

Food, cooking utensils and fuel

Essential items ( sprays, repellant etc) for the protection from mosquito's and insects.

Personal items.
Camping tips:
Don't buy cheap camping equipment and tents just to save a few dollars, for such non stability or lower grade products you may be in bigger trouble if poor quality tents for example collapse when you're hit by a sudden storm. So, it's best to buy durable and high quality camping gear that you can rely on.

At the campsite, don't leave food unattended for this may attract bears. Close encounters with bears and other wild creatures is one thing you want to avoid during camping trips. Be sure to put away any surplus food or food containers before you go away from the tent or before sleep.

Try not eating inside the tent. This is a precaution to avoid the small but horrible insects like ants that will follow trails of crumbs inside your tent and will possibly feast on your skin. To keep safe from snakes don't forget to keep phenol in campsite.

You should protect yourself from mosquitoes and other harmful insects which are common residents in forest areas. These awful insects being as tiny as they are can cause different kinds of diseases like malaria and dengue. Be sure to pack sufficient insect repellent and to bring a tent with mesh screens to protect yourself from mosquito.

Never use or attempt to illuminate candles, cook or use gas lanterns inside your tent. This is awfully hazardous and may start a fire.

Select a safe and well known campsite. Don't go for isolated areas that are very far from your region. There are many camping spots which are fully safe and secured and may have a security guard to keep you safe even at night. However if you're the adventurous type and love to go camping in the middle of the forest or far from civilization, it is wise to take suggestion's from fellow campers to choose such adventurous camping spots.
This article has been viewed 1,074 times.
Article comments
There are no posted comments.