How RSS Feed Submissions Can Elevate Your Online Visibility
Computers & Technology → RSS / Link Popularity
Author

Gerry Gibson

Published

December 21, 2011

Word count

661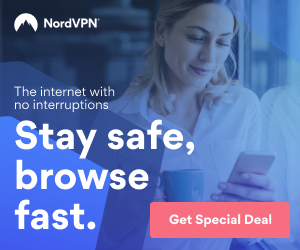 RSS stands for Real Simple Syndication. RSS Feed Submission was designed for people to get their news from news publishers automatically as soon as the news articles are published. The consumer subscribes to an RSS feed that he or she is interested in. From that moment on, as soon as a new article is added, the reader's newsreader is notified. The newsreader then downloads a copy of the new article, and the consumer can then read the article at their leisure. There are many free news readers available on the internet. Also, most email applications double as newsreaders.
RSS Feed Submission is a powerful form of marketing that can attract the interest of the search engines and reach potential customers for any established business, or any business that's just starting out. Now you can reach a wider audience when you post content onto an RSS feed and allow other people or websites to subscribe to your content.
This process is called a feed and most social media sites such as Tweeter, Facebook and MySpace use RSS Feed to distribute their content and news. News is a perfect content for feed, and studies show that the number one source of news in the 18-54 year old age group is the internet. Also, images and news are in fact the most clicked content on web pages. Your company can benefit by using RSS Feed as part of your integrated online marketing strategy. By adding feeds to your news, you can tap into the power of the social web. Ultimately, you can distribute news, new product release, sales and much other information about your company instantly.
RSS feeds keep your audience constantly updated by allowing your customers to easily stay informed about your newest products and services. It also saves people time by allowing them to see your content using their favorite news reader and without having to visit your site. Now that may sound like a bad idea, but in today's fast-paced world anything that saves people time is valued. Most people never go back to visit a website they intended to visit at one time.
If you update your site regularly with news about new products and/or services, the chances of visitors coming back to your site to see those update is very slim. But with constant content updates through RSS Feed Submission, the customer has the chance to see those updates in their news reader provided they subscribed to your RSS feed. This instantly creates a long lasting form of communication between you and the consumer.
RSS Feeds are created using eXtended Markup Language (XML). To create a feed you can use one of the many available authoring tools on the internet. Another way is to put up a blog by blogging software that usually contains build-in codes that will submit your feed to RSS directories every time you make a new post. This can be tricky for some people. Most blogging software can be intimidating to install due to complexity and lack of documentation. There are also hosted blogs like WordPress and Blogger that contain those build-in codes, but customizing your blog can be difficult. Blogging sites and software may offer some limited submission to blog directories. To get results, you want your blog entries to be posted as many blog directories as possible. It is not practical to do this manually. There are some services and software programs to help you submit your blog to blog directories. The best method to get the word out is to use online services that create and maintain RSS Feed solutions for your company for a nominal fee.
The benefits of RSS are endless. You can attract users and keep them coming back for more by constantly sending out news. It's worth the time to look into RSS Feed Submission for your company to stay above today's highly competitive online marketing, and the ever growing technology landscape!
This article has been viewed 6,334 times.
Article comments
There are no posted comments.