Local Attractions In Italy
Travel & Leisure → Travel Spot
Author

Jim Thomas

Published

January 1, 2012

Word count

513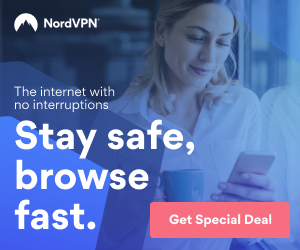 A trip to Italy is on the wish list of most travellers. It's a place of magnificent sunsets, small towns that haven't changed since the middle ages, friendly people and unbelievable food. This historic European nation is full to the brim with undeniable romance, outstanding beauty, vibrant atmosphere and delicious food. You will enjoy visiting Italy for business or pleasure, with the best option being to rent a car to take the least travelled routes between cities and villages, staying at gorgeous local bed and breakfast accommodation as you travel. Accommodation options include guest houses, home stays, farm stays, luxury lodges, quaint cottages, cabins and charming apartments. From there you can travel the length of the country discovering the magic for yourself.
Italy is one of the world's most visited destinations – complete with historical ruins, breathtaking churches, non-stop food and wine, sun filled beaches and snow capped peaks. But there is much more to Italy than Rome, Venice, Florence, Naples and the Leaning Tower of Pisa. Many other cities, towns and villages are just as beautiful – such as Trieste, Verona, Modena, Bologna, Siena and Genoa. If you travel by car and explore the countryside at a leisurely pace on state roads rather than highways – stopping at bed and breakfasts along the way – you will see more and take home lifelong happy memories.
You can't go to Italy without visiting Venice and you can't visit Venice without taking a ride on a gondola. But if you'd like to make your gondola ride a little different to the norm and something extra special, try going at night. When the gondoliers look like they're just about to pack up for the evening - secure one for a quiet and enchanting ride through Venice. You'll get a spectacular night time view of the Grand Canal and Rialto Bridge that will make you wonder why so few other people aren't out there with you.
Another great destination is the ruins of Pompeii which provide an intriguing look at the lives of the ancient Romans. You can see temples, a large amphitheatre and the remains of luxurious houses with frescoes. Excavations continue, so there is always something new to discover.
In the town of Modena, half way between Verona and Bologna, you will find a must see but lesser known cathedral which is one of the most beautiful churches in the north of Italy. The Cathedral of Modena is a UNESCO world heritage church and is well worth a visit. Art lovers will revel in a visit to Ravenna, between Venice and Ancona. It contains a wealth of Byzantine architecture including glorious mosaics and precious ecclesiastical treasures.
Italy's sunny island of Sicily is another must see destination on your travels. It's the largest island in the Mediterranean and contains the remnants of invasions from the Greeks, Romans and Normans as well as its Byzantine domes. Swim in the gorgeous waters and sunbathe on the golden beaches and you will be sure that heaven is a place on earth.
Our selection of quality bed and breakfasts in Italy consist of traditional bed and breakfast accommodation options including guest houses, homestays, farmstays, luxury lodges, self catering cottages, cabins, apartments and charming boutique accommodation.
Article source:
https://articlebiz.com
This article has been viewed 1,098 times.
Article comments
There are no posted comments.