Winter Blues Can Feel Like You're Stuck In A Month Of Wednesdays
Author

Elizabeth Tobin

Published

April 16, 2012

Word count

384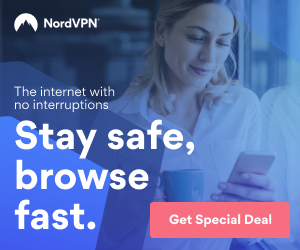 For some people February can feel like a month of Wednesdays. We're right smack in the middle of winter and now we've got to endure this month-long hump day before we slide into March with spring just around the corner. Whatever happened to living in the present moment? Whatever happened to accepting what is? I guess that's easier to do in June.
I used to be like that, resisting the winter and biding my time until spring. It's not a very pleasant way to spend 3 months of the year, but I didn't see any other way. Then I learned Resonance Repatterning® and started doing Seasonal Repatternings and now I can honestly say that I enjoy the winter. No more winter blues. In fact, the winter time has a lot to recommend it. In the Chinese Five Element System it's the time of the Water Element energy.
The Water Element is about replenishing and containing your reserves of energy, vitality and money so you don't go into depletion. You know what I'm talking about if you're the kind of person who pushes yourself to exhaustion or never manages to save any money. If you're always rushing around, trying not to run out of time, then you know how draining that feels. The Water Element is also about going into the stillness and hearing that quiet voice of your own inner knowing. It's about the clarity that flows from serenity and inner calm. But it's also about not getting stuck in that introverted state or resisting putting yourself out in world. When your water energy is balanced you flow around obstacles and meet life's challenges with courage and a sense of healthy empowerment. You're adaptable, clear thinking and have healthy boundaries.
If you see yourself in any of this, then consider having a Winter Seasonal Repatterning for the Water Element. If you're feeling like it's time to melt your resistance and get back your flow this is just what you need right now. You can get a Winter Seasonal Repatterning right on the phone with me, from the comfort of your own home. Talk about easy!
Give yourself the gift of flow right now and you'll thank yourself later.
Elizabeth Tobin, JD; Certified Resonance Repatterning® Practitioner, calls herself a multi-dimensional cosmic closet cleaner. Internationally respected as a caring and gifted healer, her clients experience successful outcomes with physical conditions, trauma, abuse, weight loss, increasing abundance and overall health & well-being. Download a Free audio on how Money Archetypes are affecting your level of abundance at http://LizTobin.com
Article source:
https://articlebiz.com
This article has been viewed 2,400 times.
Rate article
This article has a 3 rating with 52 votes.
Article comments
There are no posted comments.