The Best Books Written By Dr.Mani
Author

Candace Wilson

Published

July 31, 2023

Word count

558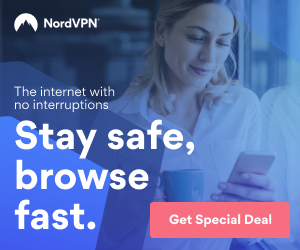 Bookworms and bibliophiles will love this compilation. Because if you're ready to embark on an exciting journey into the world of books by the incredible Dr. Mani, fasten your seatbelt. Trust me, you're in for a treat!
Whether you're a seasoned reader or a first-time buyer looking to dive into the world of literature, Dr. Mani's books have got you covered.
Let's start with "47 Hearts."
Ever wondered about the meaning of life and the pursuit of dreams? In this heartwarming masterpiece, Dr. Mani takes you on a quest to discover your purpose in life. Brace yourself for an inspiring journey filled with introspection, sprinkled with hope, and wrapped in the sheer magic of storytelling.
You'll be left with a heart full of joy and a newfound sense of direction. So, if you're looking to find that spark that ignites your passions, "47 Hearts" is the key to unlocking the door to your dreams.
Next up is "The Icedrop," and oh boy, is this one unique!
Picture this: a metaphorical novel that imparts life lessons through the captivating adventures of a single drop of water. Dr. Mani sure knows how to tickle your imagination and make you ponder the wonders of life.
As you follow the journey of this tiny water droplet, you'll find yourself reflecting on your own experiences and personal growth. It's a riveting read that leaves you feeling connected to the world around you and reminds you of the beauty in even the smallest things.
"The Icedrop" will make you fall in love with life all over again!
Now, let's dive into another popular book by Dr.Mani called "The Emotion Prism."
We all know life isn't all sunshine and rainbows, but fear not. Dr. Mani's got the perfect guide to help you navigate those tough moments when you'd rather be wearing a frown than a smile.
"The Emotion Prism" is like a ray of light breaking through the clouds, showing you how to find happiness even in the darkest of times. This insightful book takes you on a journey of self-discovery and emotional resilience, reminding you that it's okay to feel down sometimes, but you have the power to rise above it all.
So, if you want to learn the art of embracing joy when life throws curveballs, "The Emotion Prism" is your ultimate beacon of positivity.
That's not all. Other eye-grabbing titles of books by Dr.Mani include 'Heart, Guts & Steel', 'My Fourth Turning' and 'Think, Write & Retire'.
But hey, I know you're thinking it's hard to know where to start, with so many incredible books to choose from. Well, each of Dr. Mani's books offers a unique and enriching experience, so you can't really go wrong.
If you're seeking inspiration and a deeper sense of purpose, go for "47 Hearts." If you're in the mood for a thought-provoking and imaginative adventure, "The Icedrop" should be your go-to. And if you need a little pick-me-up and guidance on staying happy, "The Emotion Prism" is your perfect companion.
Remember, choosing a book is like finding a new friend.
You'll connect with each one differently, but they'll all leave a lasting impression on your heart and mind. So, go ahead, grab a cup of tea, snuggle up in your comfiest spot, and let Dr. Mani's books whisk you away to a world of wonder and enlightenment.
Happy reading!
This article has been viewed 142 times.
Rate article
This article has a 5 rating with 1 vote.
Article comments
There are no posted comments.