Memoir Writing
Reference & Education → Writing & Speaking
Author

Sandra W. Evans

Published

March 29, 2012

Word count

601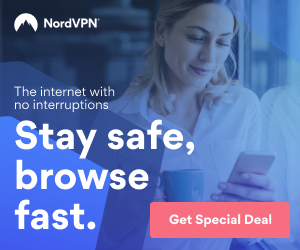 Socrates said, "The unexamined life is not worth living." When you examine who you are and who you were meant to be, you are actually answering the philosophical question of the purpose (destiny) and significance (legacy) of your life. The goal of your memoir is to define your destiny and map out your legacy.
We all strive to make a difference. In return we want our lives to matter. Writing the story of your life, your memoir, is an opportunity to matter and reveals to you why you matter. As you write your memoir, the path that you took over your lifetime will unfold. You will learn more about yourself--your beliefs, values and the meaning of your life.
If there was a defining moment in your life, you may want to begin your memoir with this incident. If you do, you are in good company as actor George Clooney faced many defining moments in his life. Clooney was a big baseball star in high school. After high school he tried out for the Cincinnati Reds baseball team but did not make the cut. Then, he tried following in his father's footsteps and did broadcast journalism but found that it was not right for him.
Finally, Clooney had his ultimate defining moment when he landed the roll portraying Dr. Douglas "Doug" Ross on the long-running medical TV drama ER. This culminated in leading roles in films including Batman & Robin, Out of Sight, Ocean's Eleven and The Descendants leading to Golden Globe and Academy Awards. Today, Clooney is an actor, director, producer and screenwriter.
You may also have a humorous, life-changing or defining moment in your life. If you use a story or event, it may start with one of the following:
· Favorite family story (Our family dog, Ol' Blue…)
· Defining moment (The happiest/saddest day of my life…)
· Life altering event (If I had been on the plane…)
· Tragic Event (When my father/mother/friend/colleague died…)
Or, you may think in terms of a book built around important life episodes. You will bask in your early years with your family, remember falling in love for the first time, relive seeing a foreign city with all their wonders or recall looking into the eyes of your newborn. It may start with one of the following:
· Early years
· High school or college
· Military or work
· Wife, children or grandchildren
· Triumphs or tragedies
As this is your memoir, it should be written from the first-person viewpoint. Details are important but do not go overboard. If you articulate openly and honestly and write from your heart, your story will unfold naturally. You will want to write for a period, reflect for a period and return to writing again.
Periodically take a break from the task at hand to let your subconscious do the work for you. Walk, ride your bike or go to the gym. Have lunch with a friend. Do anything that will help you relax. When you return, your mind will be fresher from the break.
Hopefully, this is a soulful journey full of twists and turns as you document your life. Your journey is meant to be fun as you relive the memories of a lifetime. Although you may have had some ups and downs in your life, be comforted that it is all part of your living legacy. By the time that you are done, you will have new insights into yourself and your life. Your close friends will find your memoir endearing. Most importantly, your memoir leaves a living legacy for your children, grandchildren and generations to come.
Sandra W. Evans has expertise in all facets of human resource and operations management. Her 25 years of experience includes American Express, First Data, Standard & Poor's (S&P 500), a division of the McGraw-Hill Companies, and two student loan non-profit's, NMEAF and ISAC. Her credentials combine a MBA degree and progressive levels of experience as manager, Director, VP, CFO and EVP. Learn more on my facebook page at www.facebook.com/pages/Sandra-W-Evans-Rx-for-Retirement/170518959667595.
Article source:
https://articlebiz.com
This article has been viewed 1,676 times.
Article comments
There are no posted comments.