Essential Life Skills You Could Master This Summer
Self-Improvement → Goal Setting
Author

Laura Ginn

Published

February 24, 2013

Word count

510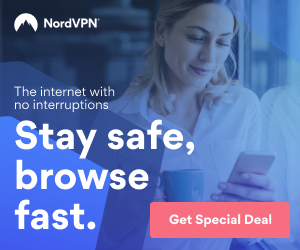 Summer is only a couple of months away and now seems like the right time for you to chalk out your plans and list out the many things you'd want to strike off your bucket list, for life, starting this summer! Nobody wants to turn into a blob and lie there on the couch all day, watching mindless shows on the television, when in fact you could be mastering a new set of essential skills every single day, all of which will certainly come to your rescue one fine day. If you don't know where to begin from, here's a list of essential life skills you could look into:
Bake:
Baking is an entirely rewarding activity. Once you master the art, or get close to being even sufficiently good at it, you would want to spend days baking and gorging on your own goodies! Everybody loves a person who can bake. Besides that, it will allow you to experiment with a whole set of recipes in the kitchen, be self-sufficient and earn brownie points every time you bake for someone!
Swim:
This one is for all of you who love being on beaches, but are never quite prepared to head into the water for a good swim. Swimming is a skill one ought to master as it is relaxing, helps burn a lot of calories, increases your appetite and can be of immense help when any kind of tragedy strikes! Breathe easy and don't let the massive waves dampen your spirits even as you try to learn the basics. Or, you could just dive into a swimming pool to start with.
Drive:
Nothing makes you feel more independent than being able to drive your own car from place to place and not having to rely on public transport, or worse, on other people. Summers are a good time to enrol yourself for driving lessons after having figured the driving test cost and prepare yourself well, just in case you plan to hit the road any time soon, considering the fact that summers are the best time for road trips!
Go Dancing:
It may not figure on the list of usual set of life skills, but trust us; nothing works better than blowing someone's mind off with good dancing skills, or at least manageable ones! Join a class, be it for salsa, jive, contemporary, hip-hop or ballroom. Dancing is an excellent way of working out, toning your body and having fun while at it. Before you even realize, you'll be waltzing your way at dance parties and you will know what an important (social) life skill it is after all.
Go Camping:
Make most of the summers and gather a bunch of friends and head out on a long trail which ends in a night or two of setting camp somewhere. Camping is a quick way of learning more than one survival skill and a fun way of toughening oneself up, making sure that one can survive all vagaries of nature and life, in general!
Been there, done that, Laura spent last summer mastering her driving skills. Then she checked out how much a driving test cost on uSwitch.com and booked herself in. This summer she plans on taking her friends on a road trip.
Article source:
https://articlebiz.com
This article has been viewed 4,852 times.
Rate article
This article has a 3 rating with 72 votes.
Article comments
There are no posted comments.